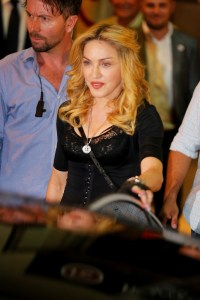 When reporters call, moguls don't exactly rush to the phone. Most of them have trusted press reps who can pretty much anticipate their thoughts and filter them before hitting "send" to the media.

Christine Taylor
Senior VP, Corporate Communications, MacAndrews & Forbes Holdings
Mouthpiece for: Ron Perelman
Relationship: Mr. Perelman recruited Ms. Taylor from Bloomberg LP, where she masterminded media relations for nearly a decade. Ms. Taylor told The Chronicle of Philanthropy she's since achieved a "mind meld" with the litigious buyout titan.
Recent spin: Assured the press that Mr. Perelman only hires "the best people" after "he helped land the wife of Republican House Majority Leader Eric Cantor on the board of directors of Revlon," according to National Journal.
Media accessibility: 7 out of 10
Jason Schecter
Chief Communications Officer, Bloomberg LP
Mouthpiece for: Bloomberg LP, 88% owned by Hizzoner
Relationship: Former Clinton White House assistant press secretary was poached from Burson, where he rose to U.S. chairman. City Hall apparently maintains a church-and-state relationship with 731 Lex. Apparently.
Recent spin: After the revelation that Bloomberg reporters used terminals to snoop on clients, the company makes it sound like old news, but it disables its journalists' access to "customer relationship information."
Media accessibility: 8 out of 10
Michael Cohen
EVP & Special Counsel, The Trump Organization
Mouthpiece for: Donald J. Trump
Relationship: Mr. Cohen, an attorney who rose to exec VP at the Trump Organization, is variously Mr. Trump's "pit bull" (ABC News) and his "Karl Rove" (Daily Beast). His office is on the same floor as Mr. Trump's at 725 Fifth Ave.
Recent spin: After Trump "University" gets sued by NY State Attorney General Eric Schneiderman for fraud, Mr. Cohen tells the AP: "The attorney general has been angry because he felt that Mr. Trump and his various companies should have done much more for him in terms of fundraising… This entire investigation is politically motivated and it is a tremendous waste of taxpayers' money."
Media accessibility: 10 out of 10
Mouthpiece for: Madonna
Relationship: Joined at the hip for three decades. "She calls me Mom," Ms. Rosenberg told the UK Independent. Has slapped microphones from hands of reporters who don't stick to agreed-upon scripts.
Latest spin: Madonna performs just 45 minutes at Paris' Olympia Theater, leaving fans incensed. Rosenberg: "The show cost Madonna close to a million dollars to produce. She has done a handful of club dates in the past and they were never more than 45 minutes. And by the way, she put on a fabulous show, which was streamed for millions of fans around the world."
Media accessibility: 9 out of 10