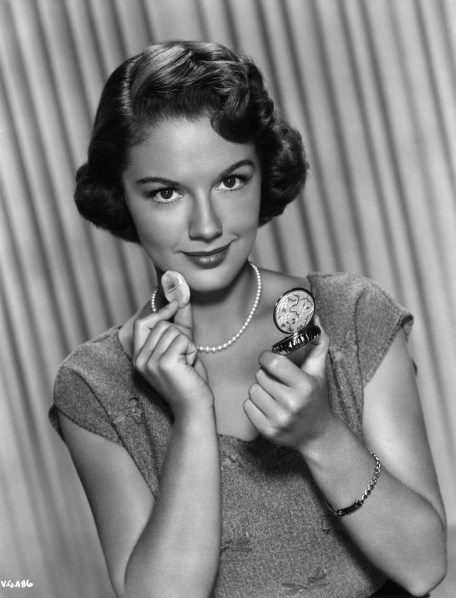 Growing up I was so deathly afraid of needles that I refused to even get my ears pierced. Then something happened that changed everything.
I got the "elevens."
Those two little marks between one's eyes, technically known as Glabellar lines, changed my outlook on how much pain I'd endure for beauty. People started asking me, "Are you tired?" and "Is something bothering you? You look mad." Every time I would hear these comments, I would scrunch my face in dismay, so those lines only became deeper and more prominent.
Something had to be done. If effective anti-aging treatments meant dealing with a few needles, so be it-—I was on a race to turn back time. I'd gotten used to Botox and Juvederm, but I'd heard the Vampire Facial, otherwise known as the PRP Facial, was the newest, hottest thing that I must, must, must try.
But I was terrified. With good reason! I'd seen Kim Kardashian have a vampire facial on Keeping Up With The Kardashians, and she'd screamed in pain.
But vampires do look young and beautiful (at least they do on True Blood) and Kim Kardashian doesn't look angry.
Still, I immediately breathed a sigh of relief when I found out that the cause of Miss Kardashian's pain was likely the fact that her technician had done the treatment using microneedling. Fountain Medical Group uses a laser instead—which cuts treatment time in half, and pain down to a bare minimum.
Perhaps I was right to be wary of needles all along. Though I was still a little worried about exactly how the doctors would be using that laser.
I took a deep, calming breath and resolved to let the doctors work their magic.
First, they applied topical anesthetic to the area to be treated. In my case, that area was my forehead, but it can also be used on body parts, and is especially effective on small areas, such as your hands, décolletage and neck. "Those 'problem spots' usually show faster signs of maturing than the face," Dr. Todd Schlifstein informs me.
Then two syringes of blood are drawn from the arm (which is about two teaspoons—much less than is taken when you give blood). The blood is put into a centrifuge chamber, and then injected into the area you wish to treat, either by needles or by lasers. Once it's injected into your skin, the new blood helps thicken the dermis underneath, which helps smooth and soften fine lines and wrinkles.
My bravery was rewarded with a healthy, youthful glow that even vampiric murderess Elizabeth Bathory would envy.
But if you want to follow it up with some less bloody procedures, we've got a few we recommend:
Mesotherapy
Dr. Lionel Bissoon
Mesotherapie and Estetik
10 West 74th Street Suite 1E, New York, NY, 212-579-9136
Stop wearing a Chanel jacket year-round to hide your underarm jiggle. Instead, try Mesotherapy.
"As far as I'm concerned it's the only effective medical treatment to treat cellulite," says Dr. Bissoon.
It's an ideal treatment for people with double chins, fatty triceps, leg or abdominal cellulite, or just small areas of fat that just won't budge from working out.
Results vary for each individual, and sometimes multiple treatments are required—though the treatment time varies depending on how big the targeted area is. The process can last anywhere from 15 minutes to an hour.  Small needles, which penetrate the middle layer of your skin, are filled with a custom blend of homeopathic minerals, pharmaceuticals, vitamins and amino acids.
We're pretty sure that it means you can retire that Chanel jacket for a while.
CoolSculpting
Luminique MedSpa
Dr. Michael Fiorillo
350 Hudson Street, New York, NY, 212-647-0007
A cooler alternative for liposuction has arrived. That's great news for anyone who thinks liposuction seems a little bit invasive, which it absolutely is.
That's not the case with CoolSculpting. While having this treatment administered, patients lie on a comfortable table. A suction-type device is placed on the desired area, which is typically a "fat bulge"—an area that the machine squeezes, then freezes between two cooling plates. The process takes approximately one hour per each treated area, but multiple areas can be treated at the same time if desired.
Dr. Fiorillo, who has done the treatment himself, says, "Some people come in on their lunchbreak from work. Most people watch a movie or read a book during the procedure."
It's estimated that you can lose up to 20 per cent of fat from the area you've had treated.
Fiorillo promises that, "When you leave the clinic, your pants will feel looser."
Eyelash Transplants
Foundation For Hair Restoration
60 East 56th Street, Third Floor, New York, NY, 646-480-1353
Fantastic if you hate applying false eyelashes as much as I do—and if you want something more permanent than eyelash extensions (nobody wants to go in every two weeks for upkeep). With eyelash transplants you'll look like a French film-noir star, and you'll save a fortune on mascara.
The procedure involves hair being removed from the back of your own scalp and then transported to the lash line.  The procedure can take up to two hours, during which the patient is given an oral sedative while 25 to 50 hairs are implanted on the upper eyelid.
Be careful to do your research beforehand. "This is a delicate procedure that must be done correctly to minimize complications and maximize re-growth," says Dr. Jeffrey Epstein.
The main thing to remember is that once the implants are done it takes up to six months to see results. But after you start seeing them, you'll be astonished by the growth. Many patients have to trim their lashes once or twice a month to keep them from getting too long.  The same procedure is also available for those who wish to enhance their eyebrows.