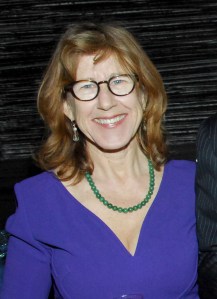 Nicole Klagsbrun, who closed her space on West 24th Street earlier this year with the declaration–"I'm not sick and I'm not broke. I just don't want the gallery system anymore"–will return to Chelsea this November. An announcement card was sent out today for a solo show of work by Brie Ruais, an artist Ms. Klagsbrun had exhibited in past group shows at her gallery.
"I was never going out of business," Ms. Klagsbrun said when reached by phone. "I was just going to change the way I did business."
The new space is at 511 West 25th Street, room 502, and Ms. Klagsbrun has rented it for two months. The exhibition will run Nov. 8 to Dec. 21.
"You would call it a pop-up space, I suppose," she said. "Now I'm going to do shows that way."
Ms. Klagsbrun said she has ideas and has been offered space for roving shows going forward as well.