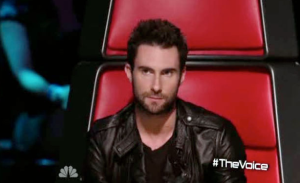 Look at what you Scandal fans did: TV ratings service Nielsen will now track your show-related tweets, as part of a new strategy to better track the "unique audience" of each program.
The New York Times reports that the new, creatively titled product called "Twitter TV Ratings," will measure every tweet and conversation related to what's happening on the tube and how far they reach. Twitter's betting big on TV for ad dollars–the word appears more than 40 times in the company's IPO filing.
Despite skepticism among TV execs about the impact of tweets and the fact that few clients have signed up, Nielsen is rolling forward with the launch. Last week, 225,000 people tweeted about Grey's Anatomy and millions of people saw those tweets. The company believes other people seeing those tweets could've tune in and amped the show's ratings.
Nielsen is harnessing the power of analytics company SocialGuide to power the new service that launches today.  Its CEO Andrew Somosi told the Times:
"The full iceberg is the extent to which people are seeing those tweets." For example, the 225,000 posts about the Sept. 26 episode of "Grey's Anatomy" were seen by 2.8 million distinct Twitter accounts, according to Nielsen's algorithms.
So, what are the odds that Low Winter Sun is the first show to register a hash mark on the new service?