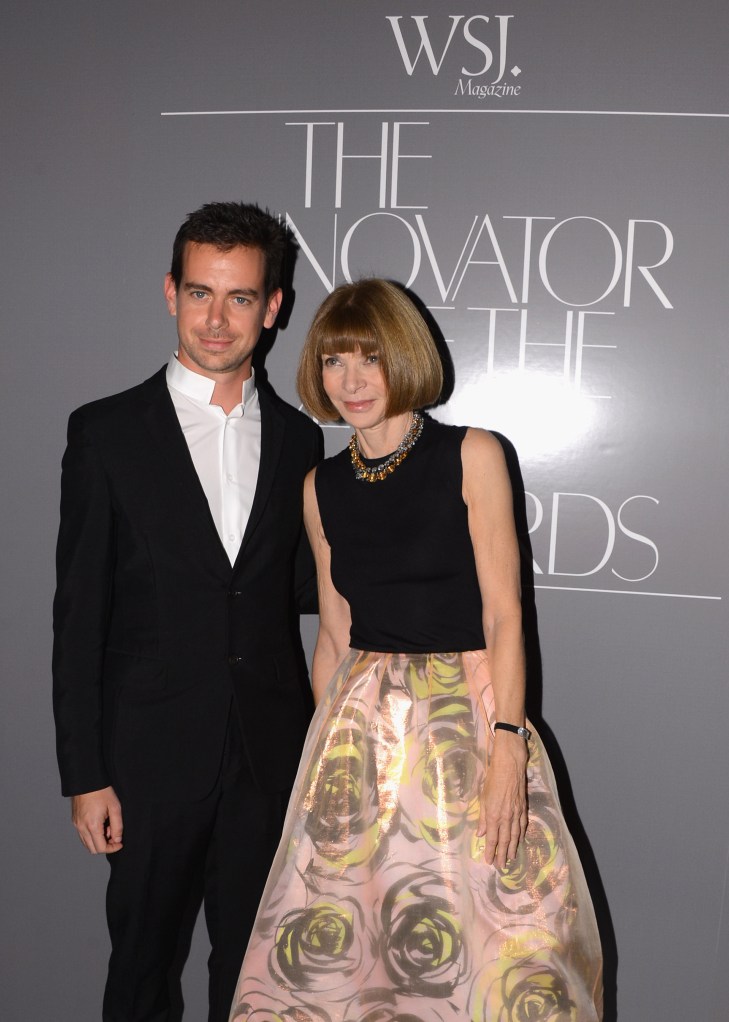 It's profile season! Last week, we were treated to an excerpt of Hatching Twitter, NYT reporter Nick Bilton's history of the company. Well, the New Yorker has just debuted a profile of Jack Dorsey that pushes back against the Times' implication that the Square founder is really just a genius at a) packaging himself and b) preening. 
At this rate, once someone uncovers the mystery of the missing Biz Stone, the inevitable movie version will have to be less The Social Network, more Rashomon.
There's a lot of wind-up for New Yorker readers, covering ground techies are likely to find well-trod, including a whole heap of eccentricities that are starting to feel very deliberate, like the fact that Mr. Dorsey finds the collarbone the most beautiful bone in the body.
And of course he says things like:
"I believe fundamentally that the next Gloria Steinem, the next Gandhi, the next Martin Luther King—they're out there and they're actually using Twitter today. And our job is to insure that people find them."
But what everyone really wants to know is who screwed who. The New Yorker pushes back on the suggestion of a larger role for Odeo developer Noah Glass and maybe cofounder in the origin story: "There is general agreement that Dorsey played a crucial role. Weber told me, 'When it comes to driving the vision and pushing it through, that's absolutely Jack.'"
Mr. Dorsey denies he gave Mr. Williams an ultimatum that he had to fire Mr. Glass (though he didn't exactly go to bat for him, either): "I didn't give an ultimatum. . . . I didn't have that leverage. Ev made his decision." As Dorsey recalls it, "Ev asked me, 'Should we let Noah go?' And I said, 'I don't think I can work with him in his current state.' "
And that bit about plotting his return from exile? The New Yorker casts it as something of a conspiracy theory nursed by Ev Williams's friends: "Biz Stone says, 'They think he worked on the board for two years, like the Count of Monte Cristo, to get his revenge.' Dorsey insists that he was not the cause." Worst Count of Monte Cristo remake ever.
The New Yorker also points out that the conversational elements were actually added in by users of the service; it wasn't Mr. Dorsey or Mr. Glass or Mr. Williams who dreamed up the convention of the @ symbol. They hit the shift to mobile at just the right time (and not deliberately) and they didn't expect celebrities to go so bonkers for it, either.
Maybe it's fairest to say the real creative force behind the success of Twitter is pure, dumb luck. Like so many wildly successful startups!
Another nugget tucked into the profile: the suggestion that maybe @Jack kinda-sorta originally had the idea for Snapchat. "He wrote a program allowing a user to write a note that disappeared once the recipient read it. 'I loved the impermanence of that,' he says."
Pretty sure it's too late to dive into that particular battle for credit.