Jhumpa Lahiri
(Knopf, 340 pp., $27.95)
Jhumpa Lahiri, who won the Pulitzer Prize for her 1999 short story collection Interpreter of Maladies, returns with a heartbreaking and quietly ambitious tale about two young brothers and their family living in Calcutta in the 1960s and following them through generations to the present.
Udayan, who is a year younger than his brother, becomes a member of the radical Marxist-Leninist Naxalite movement in college. Subhash, the dutiful elder, leaves for the U.S. for graduate studies. Their decisions move them ever further apart, and then tragedy strikes, upending everyone's lives, and their future plans.
As the years pass, The Lowland considers how one's choices—deeply considered or haphazardly pragmatic, moral or more ambiguous, kind or cunning—can echo with unexpected consequences for decades, through families, among relatives who have not spoken in years.
"She remains in constant communication with her," a mother admits to herself, thinking of a daughter she abandoned years before. "Everything in [her] life has been a reaction. I am who I am, she would say, I live as I do because of you." The question that haunts the novel is whether anyone can break free of such influences or at least shield them from one's children. —Andrew Russeth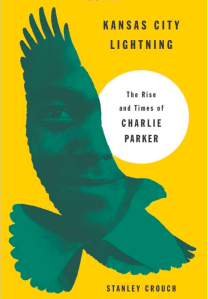 Kansas City Lightning: The Rise and Times of Charlie Parker
Stanley Crouch
(Harper, 384 pp., $27.99)
A number of the people Stanley Crouch interviewed for his new biography of Charlie Parker, such as pianist Jay McShann and bassist Gene Ramey, have been dead for a while. That's because it took him 32 years to write. Even Robert Caro works faster than that. Fans of Mr. Crouch have been waiting so long for him to complete this volume, which is the first installment in a two-part series, that it has taken on a kind of mythic status. It lives up to its aura.
Mr. Crouch deals here with the first 20 years of Parker's drug-addled life. He gives us not only an elegant portrait of a mysterious man, but also a social history of the United States refracted through a genius who embodied "three hundred years of black American dance and music." Mr. Crouch makes grand connections between disparate components of the African-American experience in the way that a jazz soloist might use the chords in a song by Gershwin—as the basis for breathless, seemingly improvised declarations of virtuosity.
Mr. Crouch's critical pronouncements can feel a bit portentous at times, but those instances are few. He's an avuncular presence on the page, and most often a pleasure to read. (Only Mr. Crouch, a kind of streetwise academic, could write a sentence like this in earnest: "Traffic was thick as freckles on the face of a redheaded cracker.") Mr. Crouch has said that the final installment in his Bird biography will be ready in about three years. Let's hope he's telling the truth. —Matthew Kassel