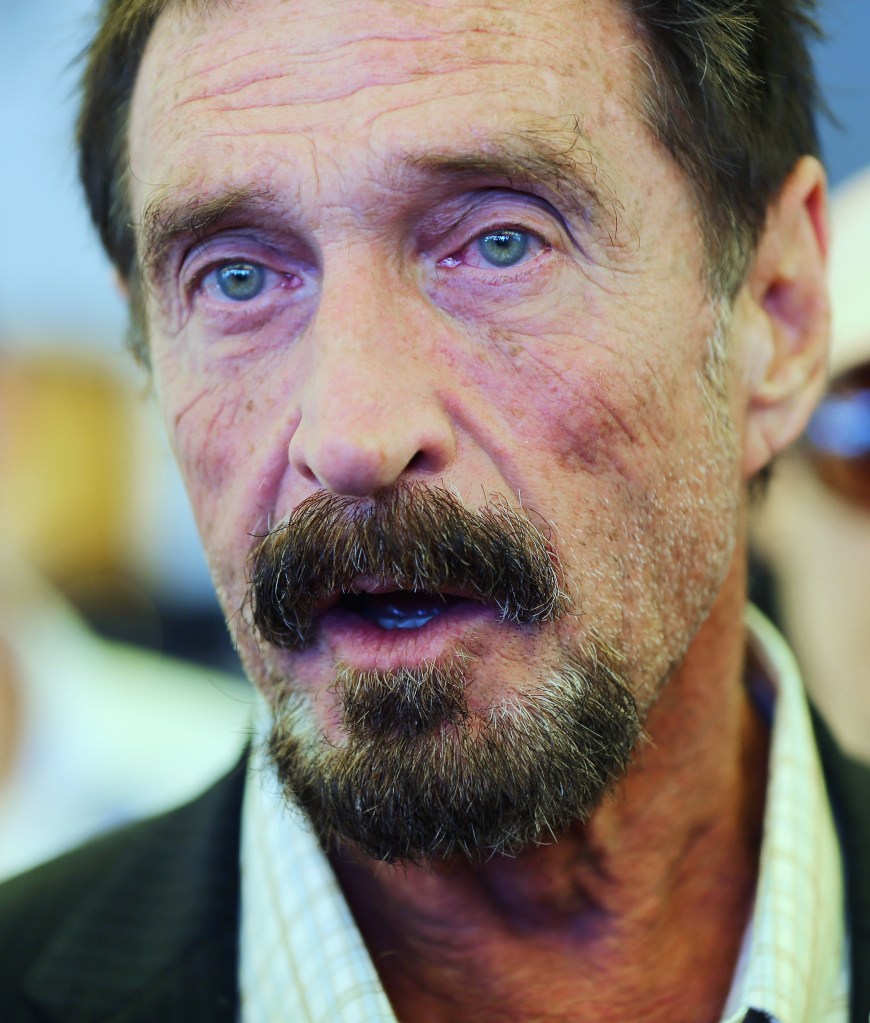 America is in crisis. HealthCare.gov, the portal we're supposed to use to sign up for health insurance, has been plagued by technical problems since its Oct. 1 launch. And so like Princess Leia carrying a desperate appeal to Obi Wan Kenobi, the GOP-controlled House Committee on Energy and Commerce, responsible for "overseeing" Obamacare, has reached out to an unlikely hero: International man of mystery John McAfee.
Or so says CNBC, anyway.
Mr. McAfee oh-so-obligingly handed CNBC some emails he'd received from a congressional staffer named Sean Hayes. Mr. Hayes wrote to inquire whether Mr. McAfee might have some time to visit D.C. and fix this mess: "Given the failures of Healthcare.gov, and Mr. McAfee's expertise, I was hoping he might be able to discuss his views with staff on the hill."
According to the emails, this would be an informal chat not for attribution, simply to "guide" the committee's oversight:
"This would hopefully not be a heavy lift for him: what problems could lead to the compromise of personal identifying information? What could we be doing to prevent data or identify theft? What advice generally does he have?"
You know, besides a) stay out of Belize and b) don't hang out with Vice.
While Mr. Hayes denied CNBC's request for comment, a source told the outlet that the committee had reached out to "a few of the experts who have been featured in media reports on the health care exchange 'glitches,'" but insisted no interview was ever scheduled. Guess we won't be treated to the spectacle of John McAfee at a televised Congressional hearing.
However, he's still got some advice, even if he's relegated to dishing it out via CNBC:
"If it were me and I were running this and I had been asleep in a hospital for two years and woke up to this mess, I would say OK, throw it out and start over. But start over in the right way."
Anyone else want to give this thing a shot? What's Andrew Mason up to these days?