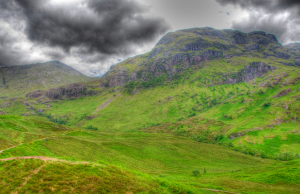 People living in the Highlands and Islands of rural Scotland are fleeing toward more populated areas because the Internet is not fast enough for them. Although they aren't saddled with Time Warner, nearly a fifth of homes in the region don't have access to broadband connection and won't get it for a while.
According to the Scotsman, new evidence is emerging that the population is on the decline in the rustic, northern area partly because the lack of "good connectivity" to the Internet. It's estimated that the "low 80 percent range" of Scots have decent Internet access, and the number will budge just about four percent in the next three years.
This only compounds existing problems in the Highlands and Islands, where people cite the lack of jobs, housing and education as reasons for leaving. Now the country is hoping that by 2018, 95 percent of Scotland will be able to connect to super-fast broadband and stem the population declines.
But that figure might be a dream because the necessary funding might not materialize. "The biggest issue remains across the Highlands and Islands which will probably be somewhere in the low 80% range by that time, and that is why we are lobbying for more resources to try and deal with that, said Richard Lochhead, a Cabinet Secretary for Rural Affairs.
In the mean time, citizens are expected to climb up one of those majestic hill tops and pray longingly to the Internet gods.