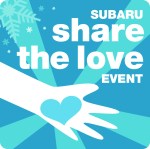 Subaru: 'Share the Love' Event
The end of the year for Subaru will be a generous one, as it runs its "Share the Love" event for a sixth year. From Nov. 21 through Jan. 2, Subaru will donate $250 for every new vehicle it leases or sells to a charity of the customer's choice. These charities include ASPCA, Make-A-Wish, Meals On Wheels Association of America, National Park Foundation and Teach for America. These national charities are not the only options for Subaru buyers. A sixth one will be a local charity chosen by Subaru retailers.
"We are excited to be able to share more love with more charities, including the charities in our owners' backyards," says Dean Evans, Subaru's chief marketing officer. This past year, Subaru donated $5 million to "Share the Love" charities, but hopes to double that total in this coming season. By the end of the year, Subaru claims that it and its customers will have donated a total of $35 million to a variety of noteworthy causes through the program.

P&G: Children's Safe Water Program
Obtaining safe drinking water is an issue for more than one billion people around the globe. Unsafe drinking water results in the death of 2,000 children every day because of diseases such as cholera, dysentery and typhoid fever. P&G, through its Children's Safe Drinking Water Program (CSDW), has invested more than $35 million toward clean drinking water as well as delivering more than five billion liters of clean drinking water to fight this epidemic. How do they do it? Through P&G's water-purification packet. The packet comes in powdered form, removes pathogenic microorganisms and turns contaminated water into clean water. P&G's commitment to CSDW has prevented more than 200 million days of disease and saved more than 26,000 lives.
csdw.org/csdw/pur-packet-technology.shtml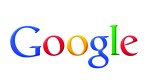 Google: Google Crisis Response & Google for Nonprofits
Google is on the forefront of philanthropy in the technology sector. With Google Crisis Response and Google for Nonprofits, the company finds a way to use its technology to help communities in need. Google Crisis Response ensures that during a time of crisis the right tools are used to collect and share emergency information, as well as providing the proper technology for first responders. Examples of these tools include Google Public Alerts, Google Person Finder and Custom Google Apps, which are all used to improve crisis management. Google Crisis Response services are used worldwide, including during Superstorm Sandy last year. Google for Nonprofits offers organizations the tools necessary to run more efficiently with more advanced ways to find new volunteers and donors as well as connecting with supporters to take action. The services Google for Nonprofits has are Google Apps, which offers "the flexibility and cost-effectiveness of cloud computing, and the ability to do real-time collaboration," and Google Grants, which is the nonprofit version of Google's online advertising service, AdWords. In addition, YouTube for Nonprofits, which spreads the nonprofit's mission through video, displays a "donate now" button next to the video to raise funds for the cause. The Google for Nonprofits tools aid nonprofits to create more effective marketing campaigns, which drives more traffic and results in a higher quantity of prospective donors, volunteers and awareness.
www.google.org/crisisresponse/
www.google.com/nonprofits/index.html

Goldman Sachs: 10,000 Women
Goldman Sach's 10,000 Women, launched in 2008, is a five-year global initiative to help grow local economies and bring about greater shared prosperity and social change by providing 10,000 underserved women with a business and management education. The initiative has been successful through a network of more than 80 nonprofit and academic institutions, which develop relevant coursework and provide resources for these entrepreneurial women. In more than 40 countries, the women who are selected enroll in certificate programs in areas such as marketing, accounting and business writing. After the course, students are offered mentoring and support through the partner institutions, local businesses and Goldman Sach's employees. One woman, Ayodeji, from Lagos, Nigeria, has a story, which shows the success of the campaign.  Ms. Ayodeji's catering business, "No Left Over," started in her kitchen, which limited her potential production capacity. In addition, she had to limit herself to smaller clients, due to the lack of cash on hand. After partnering with Pan-Atlantic University in Nigeria, Ms. Ayodeji's struggling business turned into a success story. 10,000 Women helped Ms. Ayodeji's business grow. She was able to move her business to a restaurant and kitchen with 10 permanent staff members. She has also learned to better negotiate with her clients and now receives payment before orders are completed, enabling her to serve larger clients. Since Ms. Ayodeji's graduation from the program, her monthly turnover has increased more than 10 times.
goldmansachs.com/citizenship/10000women/
goldmansachs.com/citizenship/10000women/meet-the-women-profiles/ayodeji-profile.html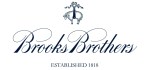 Brooks Brothers: Golden Fleece Foundation & Corporate Giving
The Golden Fleece Foundation, started in 2007, strives to give back to the communities Brooks Brothers serves. The foundation is dedicated to fostering a variety of fundraising efforts, which helps local communities. One of Brooks Brother's core values is relationships, which is something exemplified through its philanthropic initiatives. Brooks Brothers partners with charities big and small, ranging from Make A Wish and American Red Cross to local charities found in communities across the U.S. One of Brooks Brothers' most noted contributions was to the 9/11 Memorial with its "BB#1" striped tie; 100 percent of the profits of which go to the memorial.
brooksbrothers.com/social-corporate-giving/social-corporate-giving,default,pg.html
Viacom: Get Schooled
Get Schooled is Viacom's signature education initiative which inspires children, parents and communities to encourage a commitment to education and to increase graduation rates. Developed in partnership with the Bill and Melinda Gates Foundation, Get Schooled involves a network of policy makers, corporations, educators and students ages 13 to 24  who are involved in working toward improving education. Get Schooled provides a variety of resources such as check-ins, college tuition information, celebrity mentorship and challenges to motivate young learners to strive for the best. To date, more than 1,000,000 students, educators and parents have visited the Get Schooled platform and 350 high schools have joined the initiative to better motivate their students. Get Schooled is committed to expanding its initiative through new programs and challenges.