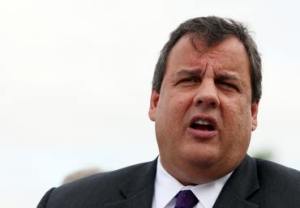 Gov. Chris Christie can just discern Sen. Barbara Buono in his rear-view mirror, according to the latest Quinnipiac University poll released Thursday.
Christie leads Buono by 29 points, 62 – 33 percent among likely voters, according to the poll, the same as in an Oct. 10 survey.
The demographic breakdowns largely mirror that.
He leads 66 – 29 percent among men and 57 – 37 percent among women, the poll found.
White voters back Christie 67 – 29 percent while black voters back Buono 60 – 30 percent. Christie leads 92 – 6 percent among Republicans and 71 – 23 percent among independent voters, while Democrats back Buono 66 – 30 percent.
"Gov. Christopher Christie was able to keep Mayor Cory Booker off the November ballot, and the governor certainly looks like a winner in his race against State Sen. Barbara Buono" said Maurice Carroll, director of the Quinnipiac University Polling Institute, in a release.
"One caution: blow-out polls tend to have a self-correcting factor so that the lead can shrink a bit on Election Day."
From Oct. 10 – 14, Quinnipiac surveyed 1,938 New Jersey likely voters in the election for governor, with a margin of error of +/- 2.2 percentage points. Live interviewers call land lines and cell phones.