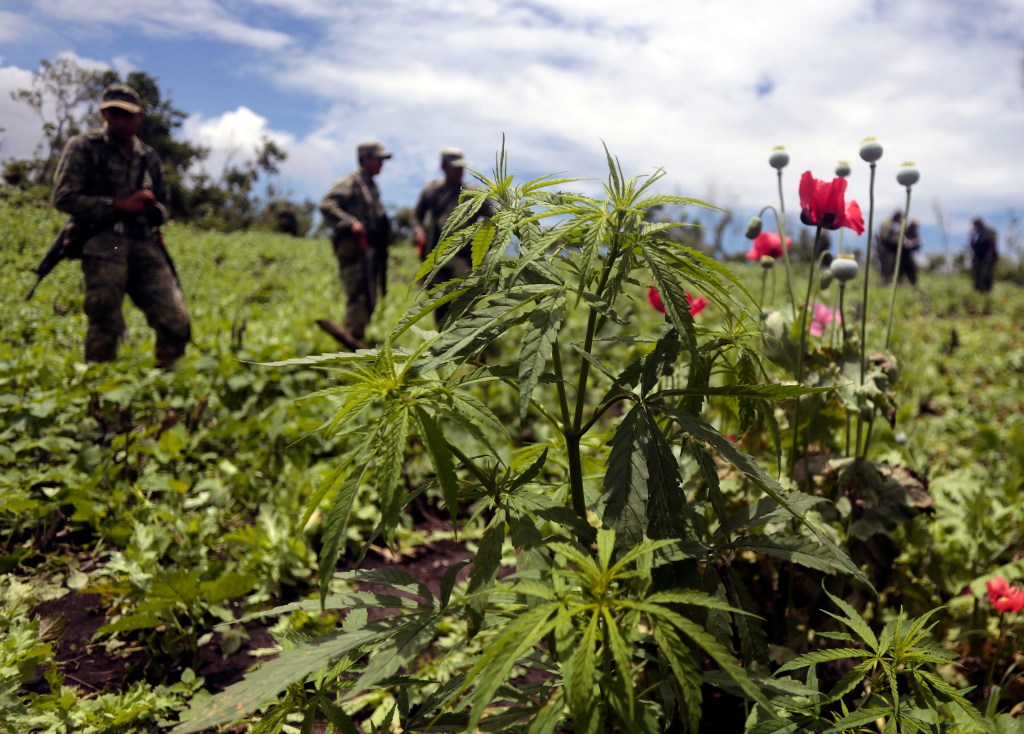 Eric Schmidt's got another anecdote to trot out about the power of the Internet. The AP reports that Oregon authorities have arrested a budding pot entrepreneur, thanks to not-at-all-creepy Google Earth.
According to the AP, the accused was licensed to grow enough weed for five people, under Oregon's laws governing the cultivation of medical marijuana. But allegedly, he couldn't help but add a few plants to his crop. Then, he couldn't keep his mouth shut:
"Authorities received a tip that 50-year-old Curtis W. Croft was bragging about all the pot he was growing on his property outside Grants Pass. Investigators went to Google Earth to find out what they could see.

Authorities say online satellite images taken in June showed dozens of plants in neat rows, so the Rogue Area Drug Enforcement Team sent up an aircraft for a closer look."
He was promptly arrested.
Might want to curb the naked sunbathing. Or don't. Do you, bb.