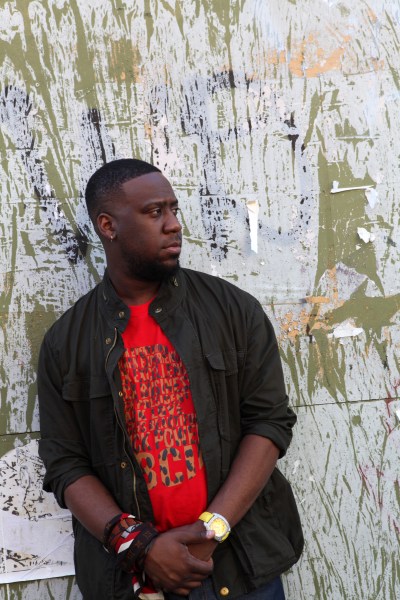 "The irresistible appeal of black individuality—where has all of that gone?" asks a prophetic voice-over in the Robert Glasper Experiment's new album, Black Radio 2, out this week. It's a loaded question, but Mr. Glasper—the 35-year-old Brooklyn resident, jazz pianist and musical director for Mos Def—seems to be implying that he has the answer. Black Radio 2 is a follow-up to his 2012 release, which took home the Grammy in the R&B category earlier this year, and the sequel features a mish-mash of guest artists, such as Common, Lupe Fiasco, Patrick Stump and Norah Jones, with a highly entertaining voice message from Wayne Brady thrown in for good measure. In a recent conversation, Mr. Glasper, who is now on tour, told us what listeners can expect from his new endeavor, why he's moving in the direction of R&B and how he got Snoop Dogg on the album.
How do you feel this record differs from the last one?
I didn't want to put the same album out twice, so I did a few things on purpose. The first album had a lot more cover songs. On this record, I tried to have more original songs. I concentrated more on composition. I hooked up with songwriters. And I wanted to make the album sound more produced. On the last record, you can feel the jazz influence more. This one is pretty much an R&B solo record with sprinkles of jazz here and there.
Is that something that you've wanted to do for a while?
Yeah, everybody in the band, we love R&B music. We grew up on it. I wanted to show people that we can do it authentically.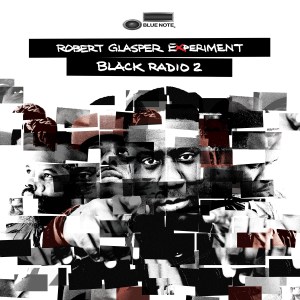 How did you go about choosing the guest artists on the record?
Some of them were just people I've loved for a long time, like Brandy and Faith Evans. Some things I just let happen organically. Other artists were supposed to be on the first record, like Common, but couldn't. Some songs I wrote without having an artist yet.
What about Snoop Dogg?
Snoop! Actually, he was a fan of the first Black Radio. So I met him, and we just talked it up, kicked it and everything. Then I asked him if he'd do it, and he was like, "Yeah, nephew." He calls everybody nephew. He's Uncle Snoop. He's a super cool cat, really laid back and just good to work with.
Any good stories to recount from the recording process?
One really cool thing that happened was Common was in the studio recording his rhyme, and he stopped to take a break to try to think of some more lyrics; he was writing his lyrics at the studio. Then Bill Withers showed up, because we recorded "Lovely Day" on the deluxe version of the album. He talked to us for two or three hours—it was so inspiring. And Common remembered certain things that he'd said, so he quoted him in the rhyme.
Are you pointing any fingers with that voice-over?
I could point it at a lot of things. So much of American music is African-American music, and nowadays, creating something new and different and innovative and saying something dope and inspiring has gone out the window. Everybody's singing and rapping about the same shit. So on the whole, I'm like, "Hey people—my people—wake up! Let's get back to the shit we're known for!"
Is that what you were getting at when you said, "Thank you for allowing us to play real music" at the Grammys this year?
Well, yeah, because real, innovative creative music doesn't get R&B Album of the Year. I was just saying I was surprised. Black Radio, it's a very progressive, artsy album. Something like that to get nominated at the Grammy Awards was, like, dope to me.
Do you see your music as taking on a didactic edge?
Yeah, totally. Not many people are speaking on a platform that I have. And so I want to use that platform to try to talk about things from the musical side, because music is such a big part of any movement in history. I think that's my calling, to talk about that and get that in there.
The Wayne Brady voice message—was that real?
The funny things is, he was supposed to come by the studio while I was in L.A. He was like, "Yo, I'm coming," and he didn't show up. So then he called me and he was like, "Yo, is the album done?" And I was like, "Yea, bro, I'm mixing, I'm mastering." And he was like, "No!" So I was like, "Yo, you could call me back and I could put in a phone message as an interlude." So he called me back and left all these hilarious messages—he left, like, seven. I'm going to put 'em out after the album's out.
Will there be a Black Radio 3?
I'm not sure. I'm not trying to be like Rocky.
The Robert Glasper Experiment, featuring Common and Marsha Ambrosius, plays this Tuesday at the Best Buy Theater, 145 West 45th Street.