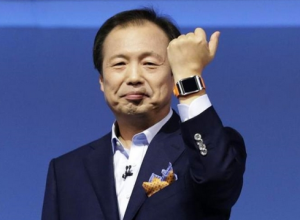 Attention companies: Paying a team of writers to leave anonymous Internet comments is never going to end well for you. Samsung now has to pay $340,000 to Taiwan's Fair Trade Commission after it was discovered that it utilized a "large number of head writers and designated employees" to spread propaganda across Internet forums.
As The Verge writes, Taiwainese authorities started poking around Samsung's shady practices back in April. Officials found that the electronics company paid $100,000 third-party marketing companies to talk smack about competing company's products, like HTC. The writers were paid to "highlight the shortcomings of competing products" on user forums.
The technique that Samsung used is called "astroturfing," a smearing practice that is not uncommonly used by electronic companies. The government-backed commission accused Samsung of several infractions including  "disinfection of negative news about Samsung products" and positively evaluating products.
Guess it's back to the drawing board for Samsung's strategy to convince the world it's new smartwatch isn't totally stupid.