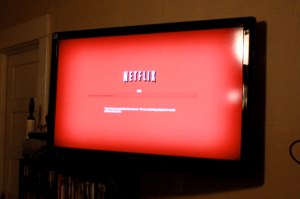 Netflix could soon land on your television, without involving a rat's nest of dongles, boxes and remotes. The streaming service is reportedly in talks with Comcast to make its service directly available on its set-top boxes. The Wall Street Journal cautioned that the talks are early and "no deal is imminent."
The partnership could mark a big change in how the two companies, which are mostly competitors, cooperate. Netflix is commonly viewed as the impetus for cord cutting (for $8 a month, its platter of on-demand viewing options rivals that of a $100 per month cable package), but Comcast still has a massive subscriber footprint. Thus, combining to become a one-stop destination for home entertainment might be fruitful for both of them.
In the United Kingdom, a similar deal is already in place between Netflix and Virgin Media.
Sources tell the WSJ that both sides are squabbling about the technology that would be deployed to create a Netflix-equipped, Comcast-branded boxes to homes. The streaming site wants cable providers to adopt a special technology that improves the delivery of streaming video by directly connecting to Netflix's servers. However, the cable companies are reneging because its technology can already handle Netflix just fine.
The partnership might meet resistance from some cable channels, too. Last month, the Cartoon Network blamed Netflix for declining ratings, claiming that since it partnered with the streaming site to offer its stable of shows, ratings dropped 10 percent.
Regardless, the real winner here might be Seamless since we're not going to leave our couch to go outside anymore.