This past Sunday, an Op-Ed by writer Tim Kreidner in The New York Times entitled "Slaves of the Internet, Unite!" encouraged writers to stop giving away content (writing) for free.
"Every few months, there is an op-ed that captures everybody in the literary community's attention and they tend fall along the lines of 'always write for free' or 'never write for free.' Which is great, we encourage all of that," freelancer Manjula Martin told OTR. "It's nice to have a few hours of everyone on Twitter freaking out about an article but we don't want everyone to forget about the topic after that. We think that writers want more substantial information and more substantial dialogue."
Last week, Ms. Martin, together with publishing vet Jane Friedman, launched Scratch, a quarterly web magazine about the business of writing.
"Both of us heard from writers of all types that there was a need for this kind of information," Ms. Martin told OTR. "Our goal is to make a common space and a dedicated publication in which writers can get the information and perspective they need in order to advocate for themselves."
In 2012, Ms. Martin started "Who Pays Writers?" a Tumblr database that listed freelance rates by publication.
"I started 'Who Pays Writers?' because I needed a list. And then it turned out everyone else needed a list too," Ms. Martin said. "I was hearing that the numbers are great but some context would also be great."
The new website, which now hosts 'Who Pays Writers?' as well as a blog, represents an attempt to give that context.
For the inaugural issue, which is available for free (after that, it will cost $20 a year to subscribe) Ms. Friedman and Ms. Martin reached out to a some writers they admire and wrote a lot of content themselves.
The contributors were paid out of pocket, but once the subscription model kicks in writers will get a share of the revenue.
According to Ms. Martin, the site got over 100 subscribers in the first week.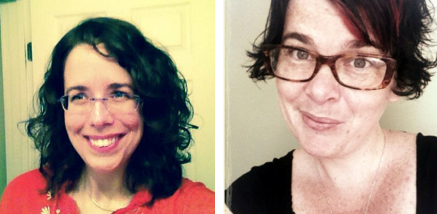 The issue includes an article on overcoming materialism in order to be a writer by Gawker West Coast editor Cord Jefferson, a cartoon about monetization by Susie Cagle, a virtual round table with editors from Slate, The Toast and The Atlantic on paying writers, a service-y piece on understanding freelance contracts by Ms. Friedman and an interview with Jonathan Franzen.
In the site's spirit of transparency, Mr. Martin wrote that she met Mr. Franzen (his partner, writer Kathryn Chetkovich, is a family friend) over dinner with the couple in 2001, shortly after the September 11 attacks (and the publication of The Corrections) .
"The evening was memorable for obvious historical reasons; I'm also relating it here in order to disclose the social connections that helped me convince such a famous writer to grant a lengthy interview to a new indie publication," Ms. Martin wrote in the introduction to the interview.
"In part, I disclosed that because I felt it was important in a journalistic sense. And in part, I disclosed that because I thought it was instructive to let our readers know how we got the interview," Ms. Martin told OTR.
And shedding light on the process of writing (and getting paid) is really the cornerstone of the new venture.
"The industry is really opaque," Ms. Martin said. "A lot of writers don't even have access to the kind of information that could help understand how the industry works."
And that is where Scratch comes in.