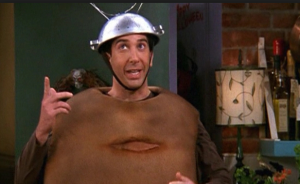 Feeling jealous of all the attention Marissa Mayer's rechristened Yahoo is receiving, Russia said its planning an internet search engine of its own. It's being developed by state-controlled telco Rostelecom and the plan is to name the portal Sputnik, like its old fleet of satellites.
Similar to the vintage satellite, analysts predict the venture will eventually careen to its death. It faces a tough battle of competing with Yandex, the country's stalwart search engine that controls 62 percent of the market. Other competitors include Yankee-owned Google and Mail.ru.
The $20 million project is slated for early 2014 release, and–job alert!–it's staffing up. Execs are trawling for employees from rivals to join the project, which has half about the Russian Internet indexed. It's also another indicator of how the Russian government is trying to tighten its grip (a.k.a. censor) Internet usage within the country.
Since this is Rostelecom first foray into e-commerce, it's already being dubbed a "cash drain." Literally, no one has any hope for it:
"Search engines are a completely different area from the telecoms service business in which Rostelecom is involved," said VTB analyst Ivan Kim in a research note. "With its lack of expertise, the venture is unlikely to meet with success."
Alright Russia, maybe you should see how Sorm works before you expand your tele-creeping efforts.