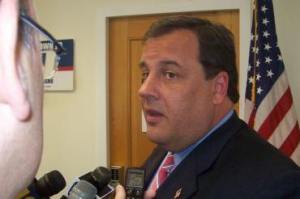 Republican Gov. Chris Christie has extended his lead over his challenger, Democratic State Sen. Barbara Buono, in the gubernatorial election, according to a statewide poll released today by the Stockton Polling Institute.
The incumbent holds a 33-point advantage over Buono in the poll of 800 likely general election voters, with Christie supported by 61 percent to only 28 percent supporting his challenger. Eleven percent are undecided, support another candidate, or refuse to say whom they are voting for.
The poll result show the governor widening a 28-point lead found in a Stockton Poll in mid September.
Interviews were conducted at the William J. Hughes Center for Public Policy's Stockton Polling Institute by live interviewers calling from the Stockton College campus.
The poll was conducted with 800 likely general election voters from Oct. 3-8. Interviewers called both land lines and cell phones. All prospective respondent households in the state have the same chance of joining the sample because of random selection. The survey has a margin of error of +/- 3.5 percent at a 95 percent confidence level. MOE is higher for subsets. Data are weighted based on United States Census Bureau demographics for the New Jersey voting population.