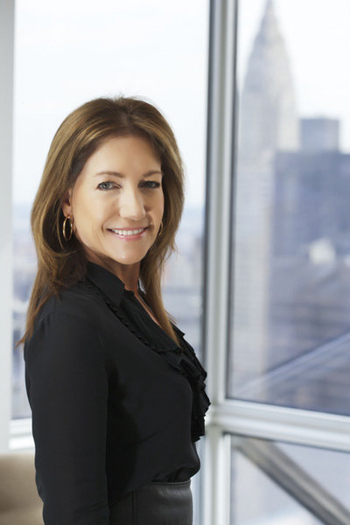 Susan de França knows what you want. At least, when it comes to an apartment building. The president and chief executive officer of Douglas Elliman development marketing, Ms. de França is something of a legend in the world of real estate. She's had 25 years of industry experience and served as the former president of Related Sales, where she presided over $3 billion dollars in luxury and super-luxury condominium sales. Some of New York's finest properties have been products of her ingenuity, including the decadent One Central Park, The Residences at Mandarin Oriental and the Time Warner Center in Columbus Circle. Born and raised on the Upper East Side, Ms. de França grew up watching the city skyline change, and the ways people market apartments to different demographics. Now, she tells you how.
You grew up on the Upper East Side. How has the city changed over the years?
The entire landscape has evolved. It's such a small island, but there continually seems to be new development and we keep going higher and higher into the sky! Just thinking about the landscape over the last 25 years, it is really magical how it happened and how many people still want to live here. There were very few luxury condominiums 25 years ago. Recently, there has been a lot of development of luxury buildings with amenities.
Technology has changed marketing, too. It used to be print advertising in the New York Times!
What do people use to market now that they no longer use the New York Times? 
There's so much technology. All luxury residences have websites. Some do films and movies. Some do Q&As with the architects and the designers. [Selling properties] is much more lifestyle driven, where in the past you didn't see all of these creative marketing outlets. Some do some print advertising, but we see less of that than we did.
Do you miss anything that has closed down in New York?
There is Lucco's and Sign of the Dove on the Upper East Side. That's actually now a luxury condo. Hospitals, too, have changed over the years and have been converted into residential properties.
When did you enter marketing? What drew you in?
Growing up in the city, I've always had an interest in real estate and marketing. I was intrigued by the buildings I was surrounded by. I studied business management in college and then I started working in real estate. I am very passionate about what I do.
What are you currently working on? 
There are a few projects. One in particular is the Sterling Mason at 71 Laight Street in Tribeca. I'm working very closely with the developer, who I've had the opportunity to work with in the past when I was at Related. Downtown is an exciting time for all of us, especially with the building of the Freedom Tower. The neighborhood around it will change. I think there will be more services and retail to serve all of the new residents that live there. There are several properties that are being converted—one is 101 Murray, which will become a residential tower. 140 West Street, the Verizon Building, is also being converted.
I'm also looking over 11 East 68th Street for HFZ Capital. It's a conversion of a hundred- year old building, so you have the best of both worlds-—pre-war features and architecture with completely redone elevators. There's also the former Toy Building, 1107 Broadway, where I am with the Witkoff Group.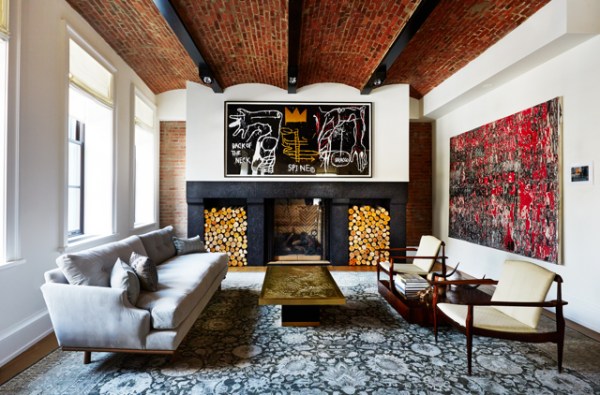 What makes a successful marketing campaign? What's your style? 
I think the number one [thing] is to understand who you are trying to sell to. Think of your targeted demographic and then create a position for your property that will resonate with your [target] pool in a thoughtful and responsive way. A marketing campaign should also be visually and intellectually engaging. No smoke and mirrors, either. It should be clear.
How do you narrow in on a demographic? 
There are different spins on it. At 36 Bleecker Street, it was looked at as selling art. The developer approached it as more of an art gallery and less of a residential sales office. High ceilings definitely appeal to an art collector. Who loves art and might live in this space? That's a targeted demographic.
Do you have one marketing campaign that's been particularly successful? Can you let us in on your secrets?
One of the most recent ones is 150 Charles Street in the West Village. It was a huge success, given the nature of the building. The success was clearly in the design, amenities and the way in which we built the sales environment. We sold all of the residences two-and-a-half years before it was built. We created an environment where buyers can walk into a completed apartment and that really resonated with their emotions.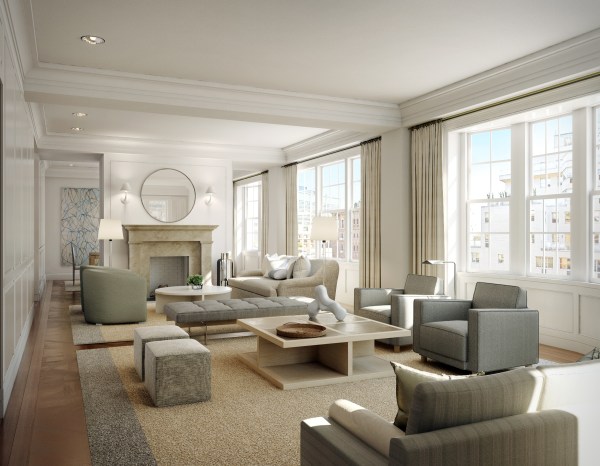 In terms of the environment, what does and doesn't appeal to a buyer? Is it the building name? The flooring? The bathroom?
It's [often] a compilation of all of the materials—the cabinets, the stone. Mostly, it's important for [potential buyers] to feel they're walking into the final product. That's what connects with someone-—the more they can see finalized, the more they can see themselves living there.
Interesting. What are buyers looking for in today's market? 
Buyers are looking for good quality and a credible developer. They want perceived value as well as something that's inherently valuable and will be a long-term investment. Buyers want everything, quite frankly. Gone are the days of smoke and mirrors—the market has become very transparent. Part of that is due to social media and there is a lot of information, compared to the past, where buyers can shop at home and do their own competitive assessment and analysis. This information is available to everyone which puts a responsibility on marketers and developers. The consumers are more educated than they used to be.
In the profile of Susan de França in the October issue, NYO labeled the Marquand photos as the Puck Penthouses and the Puck Penthouses as the Marquand. The correct labels of the images are above.