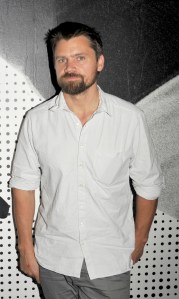 On a recent Friday afternoon, the Transom found ourselves at the mercy of a man holding a blade to our jugular. Normally, this would be major trouble. But we were in a well-lit place, not a dark alley, and surrounded by pleasant scents. Also, there was warm cream blanketing our chin and cheeks. 
"Guys don't usually go for the full straight-razor shave," said the knife-wielding Miles Elliot, the man with whom we had entrusted our life. He's one of the grooming specialists at Barbershop, the spacious new home for the barbers formerly of Freemans Sporting Club, which remains a boutique next door.
"They're like, 'Why should I pay $40 for something I can do at home with a Gillette?'" Mr. Elliot went on. "They don't understand until they try it."
At first glance, Barbershop seems to lack the busy, cross-referential nature of other spaces curated by Taavo Somer, who oversees the operation, as he does FSC and his first restaurant, the now-classic Freemans. That spot, Mr. Somer's enduring bastion of everything that was cool in 2004, has wild beasts stuffed on the walls, old guns placed nearby and men dressed like hunters serving you game-heavy dishes.
Spend enough time at Barbershop, however, and you'll notice that old Taavo Somer wink. Among a pile of old textbooks, one sticking out is called Decorative Cacti: A Guide to Succulent House Plants, and a few feet away, a potted cactus decorates a shelf. Sprigs of lavender flank bottles of lavender aftershave. A liquor cabinet has half-empty bottles of Rittenhouse, and the barbers shoot the shit about their hangovers.
After the shave, two weeks of stubble removed from our face, Mr. Somer led us down an adjacent alley and into Freemans. We've been many times before (often with our father or brothers to salute our eponymous name), but we never knew that a bookshelf on the second floor is actually a secret door, leading to a labyrinth of offices, little dining rooms and a bespoke suit atelier.
Mr. Somer, dressed in jeans, a denim jacket and a blue chambray shirt, sat down in an old leather chair to discuss his vision for Barbershop.
"We have the woodshop down on Orchard Street and stayed away from the traditional trappings of dark mahogany and oak," he said. "We kind of wanted to go in a different direction, hence the light blond spruce wood. We're gonna finish it in a clear wax. And instead of marble, we did brass, all brass tops. And then the chairs—Miles had been collecting the chairs for a number of years. We refinished them with Horween leather."
Mr. Somer admitted that, "for most men, shaving is like brushing your teeth." But he hopes some men might begin making appointments with a straight razor part of their normal routine.
"Guys in general are habitual creatures," he said. "We like consistency, we like repetition, and we're very loyal."
Early next year, Mr. Somer informed us, there will be a new intricately assembled man-cave of a curiosity, tucked in a basement underneath Barbershop: a Japanese-Canadian sports bar. There's going to be Molson Ice in shatter-proof bottles (good for bar fights, Mr. Somer noted) and Izakaya, traditional Japanese snacks. There is a nonzero chance that the place will be called the Kilroe, after Mr. Somer's Canadian business partner, Kent Kilroe, though Mr. Kilroe has some protestations. (Apparently, he is not a fan of eponymous restaurant names.)
Whatever it's called, there's no doubt it will be another entry in Mr. Somer's string of hits, even if it's more casual, with only 14 seats—or, as the owner puts it, "house party-ish."
"It's not quite a folly, or a minuet—it's a little ditty," he said. "We want to have fun with it."