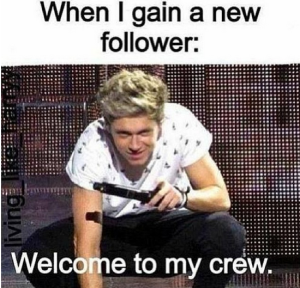 Sick of all the drama on Facebook (META), teens have decided that Twitter is their favorite social network — for now, at least. Nearly 9,000 teens were surveyed by research firm Piper Jaffray and were asked to rack their brains and decide which social network was their favorite.
Twitter was the most liked network with 26 percent of the vote, while Facebook and Instagram ticked in at 23 percent. The fact that i's way easier to troll One Direction and Justin Bieber in tweets than it is in Facebook comments was probably the deciding factor. Compared to last year's results, the two networks swapped places for teen's adoration. Back then, Facebook had registered 33 percent of the vote compared to Twitter's 30 percent.
Those sites were leaps and bounds way ahead of other social networks, like Tumblr (four percent) and Google+ at three percent.  Sounds like being caught on one of those sites during study hall would be complete and total social suicide. The suits over at Piper Jaffray donned their thinking caps and decided that Twitter will remain in the top slot for, like, ever:
"The data point is likely unsurprising as the trend in our survey has been moving toward Twitter over the past couple of years," wrote analysts.  "Overall, regardless of the trend in teen preference toward other networks, we continue to believe that Facebook has additional avenues for monetization in Instagram and video in the coming months."
Wait until they hear about Snapchat.