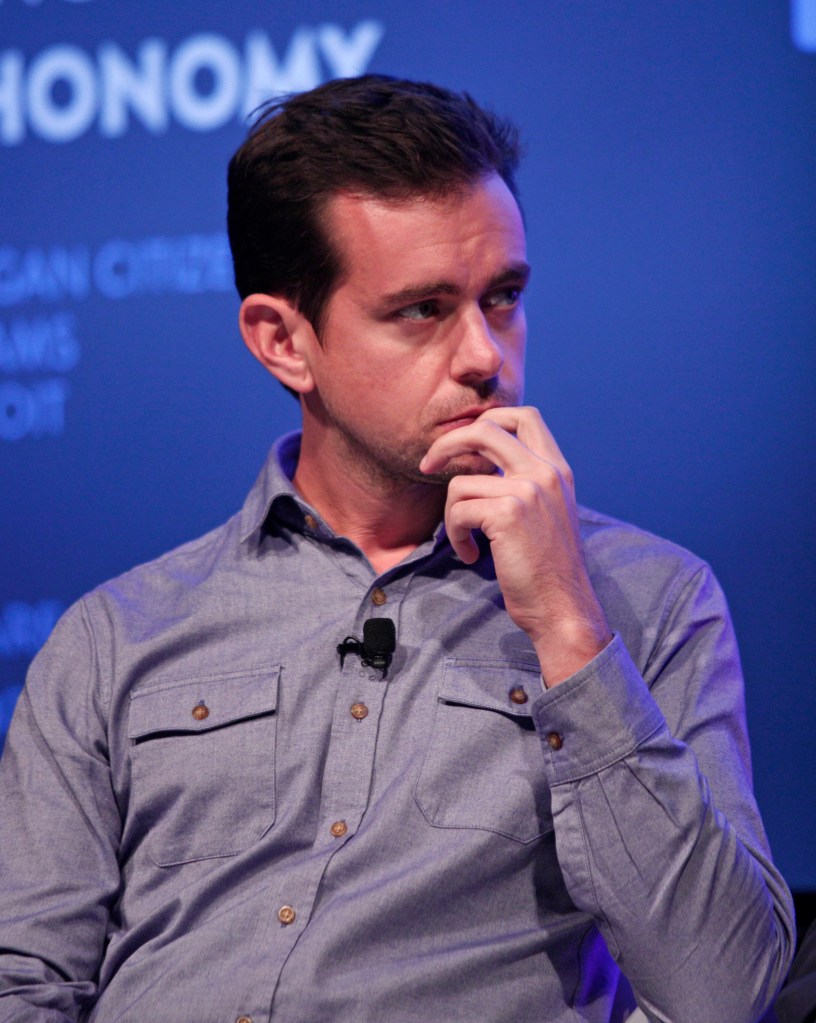 Ah, Silicon Valley, where the proverbial sun is always shining and everyone walks around with proverbial murder in his heart. Nick Bilton's history of Twitter isn't out for a few weeks, but this weekend we're getting preview, thanks to an excerpt in the New York Times Magazine.
It reads like a condensed Game of Thrones installment, if you replaced all the blood and sex with podcasting, and it's not especially flattering to self-styled wunderkind Jack Dorsey. (And there's nary a quote from the man in the whole piece.)
Mr. Bilton suggests that the origin story of Twitter is even more cobbled-together than actual Genesis. Let's start with the story Mr. Dorsey likes to tell, that he presented Twitter, fully formed like a newborn Athena, on a San Francisco playground.
But such an on-the-nose whimsical tale had to be bunkum. In Mr. Bilton's rewrite of the historical record, Odeo cofounder Noah Glass had to drag the idea out of the young programmer as his podcasting company was hitting the rocks:
"I'm going to quit tech and become a fashion designer," Glass recalls [Dorsey] saying. He also wanted to sail around the world. Glass pushed back: He couldn't really want to leave the business entirely, could he? "Tell me what else you're interested in," he said.
So he mentioned the rough outlines of Twitter and after some back-and-forth (Mr. Glass was initially skeptical; it sounded too much like Dodgeball), the idea became one of Odeo's more promising pivot possibilities. But Mr. Glass was going through a rough patch personally and increasingly sensitive, and, just as the product was gaining traction, @Jack allegedly pushed him under the bus: "Whatever his reasons, Dorsey had recently met with Williams and threatened to quit if Glass wasn't let go."
So Mr. Dorsey was made CEO and Ev Williams the chairman, but the former didn't fit so easily into his new role. Plus, "he also habitually left around 6 p.m. for drawing classes, hot yoga sessions and a course at a local fashion school." And so the startup world turned, and he was replaced (investors Bijan Sabet and Fred Wilson delivering the news) with Mr. Williams.
But Mr. Dorsey is no Eduardo Saverin. He disappeared into the exile of a silent chairman role (very nearly bailing for a role at Facebook, offered by Zuck personally). You can't expect Napoleon to just take up crafting once he gets to Elba, though. Mr. Dorsey gave interviews all over the place portraying himself as the inventor of Twitter, the Jobsian mind that produced this increasingly popular product.
And before long, having gathered up the sympathies of much of Silicon Valley, he was knocking on the door of Ev Williams's office, the movers at his heels:
Bijan Sabet was apologetic and insisted that they wanted to keep [Williams] on in a product-advisory role. According to several people at the company, Fred Wilson, however, said he thought Williams had always been a terrible C.E.O. "I never considered you a founder," he said. "Jack founded Twitter." (Wilson denies this exchange.)
The story closes with a damning quote from an anonymous ex-Twitter employee: "The greatest product Jack Dorsey ever made was Jack Dorsey."
AllThingsD scribe Peter Kafka points out that a fun game is compare the story, point by plot point, to press coverage at the time.
It's a crackerjack read. Now, where can we preorder our tickets to the inevitable movie?