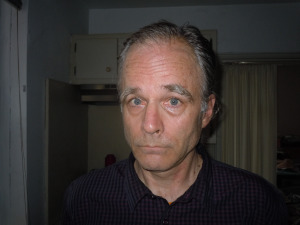 Ken Johnson, a sometimes controversial art critic for the New York Times, will be the subject of a solo exhibition at Beverly's, an art-themed bar on the Lower East Side. This is Mr. Johnson's first solo show. It is called "Ball and Cone," and is named for two characters Mr. Johnson "first introduced…in a painting that he made shortly after college," according to an announcement.
Should you require a little more explanation, well, here you go, again from the announcement:
"Ball and Cone represent opposites, who are bound together by the routine and consistency of their partnership. Decades later, these characters have resurfaced in a set of cartoon drawings and paintings that Johnson produces daily. In these recent works, Ball and Cone encounter a series of metaphysical (and often comical) conundrums– and remain side by side as they face these challenges together."
The show opens this Sunday at 8 p.m. and was curated by the artist Leah Dixon.