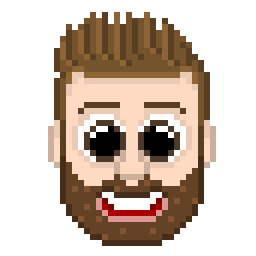 Another early Tumblr employee hit the road today. Christopher Price, better known by his Internet alias topherchris, just announced that he's leaving the site after "precisely 1,540 days."
Mr. Price started using the site about a week into its existence, then joined the team in April 2009 as "editorial director." "The kids in charge over at Tumblr HQ have decided to offer me the esteemed position of Editorial Director," he wrote at the time. "This is truly an honor and delightful surprise, since I didn't even know they could afford a paid staff, let alone health insurance."
It's hard to pin down Mr. Price's exact title, but over the years he's served as a kind of community manager/free-range evangelist. Most visibly, he's produced a shitload of GIFs.
"Joining Tumblr (both as a user and later on as an employee) will end up being one of the best decisions of my entire life," he writes in his goodbye post, calling his colleagues "some of the smartest, most creative, funniest, kindest, and most punctual people I've ever known."
He hasn't announced where he's going next, but we assume it's to the bank to withdraw lots of small bills so he can devote at least a month to crafting perfect submissions to CashCats.tumblr.biz.