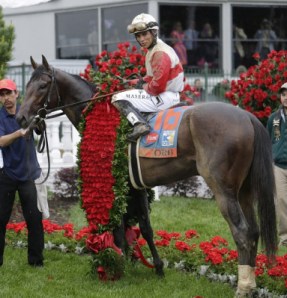 The four-story townhouse at 150 East End Avenue has a dramatic past, which is not to say that it has been the site of undue drama. Once the home of 20th century stars of stage and screen Lynn Fontanne and Alfred Lunt (both members of the married pair were honored with Emmy and Tony awards; Mr. Lunt also received an Oscar), the 2,520 square-foot property has belonged to the Lincoln Center Theater's longtime artistic director Andre Bishop since 2008.
Alas, Mr. Bishop, who acquired the home for roughly $4.1 million, has decided to pass it off to somewhat less colorful buyers, city records show—for the price of $4.5 million.
Not to disparage the buyers', who make up for what they lack in drama with amazingly regal names: Nicholas Thomas Elliot, an executive director at Morgan Stanley (MS), not only has three first names, but his wife Emily Phipps Janney Elliot, who has also worked in financial services, brings the couple's grand total to seven. And though they cannot compete with the likes of Ms. Fontanne, Mr. Lunt and Mr. Bishop on the cultural front, Ms. Elliot's father, Stuart S. Janney III, is the scion of a celebrated Maryland horse-breeding family, whose horse Orb triumphed this year in the Kentucky Derby. (Mr. Janney shared the victory with his cousin Ogden Mills "Dinny" Phipps.) With their move to Yorkville, the Elliots thus bring with them a pedigree decidedly less theatrical—but no less rarefied—than their home's previous owners.
The house, which listed at Corcoran with Pamela Marcus and Leighton Candler, boasts views of Carl Schurz Park—site of Gracie Mansion, which might actually house the city's next mayor—and no less than four wood-burning fireplaces, two in the third-floor master suite. In truth, we have never felt the need for more than one fireplace in a single suit, but perhaps temperatures on the Upper East Side have dropped since last we visited.
On the parlor floor, both library and living room "are perfectly proportioned for an intimate gathering or entertaining on a grander scale," according to the listing, and a western-facing garden—the patio of which is done in black-and-white checkerboard tile—provides an attractive locale for al fresco dinner parties, should they decide to invite Bill de Blasio over for a barbecue. Crowning it all is roof deck with views of water, park and skyline—and, best of all, a wet bar.
Now, if Mr. and Ms. Elliot can only manage to outfit the roof with a television, they will have an optimal venue for a Kentucky Derby party on their hands.