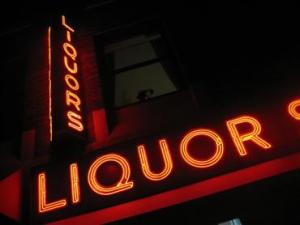 These liquor stores minored in the wrong business.
Seventy-six liquor stores have been busted for selling alcohol to underage customers as part of  a massive sting operation orchestrated by the New York's State Liquor Authority .
Between October 3rd and 11th, undercover CUNY volunteer students (and other volunteers from the American Society for Industrial Security) visited liquor stores around the city and tried to buy booze. Authorities found that stores in every borough were more than happy to sell alcohol to the young spies.
Of the dozens of offending stores, the most were in the Bronx and Brooklyn (26 and 23, respectively), while 19 of them were in Manhattan (including two Duane Reades and a CVS).
The most serious repercussion from selling alcohol to minors is the giant fines, which can set businesses back up to $10,000 per violation. And repeat offenders can lose their liquor licenses.
So all those new Williamsburg bars better watch out, and remember, ironic facial hair is not a sufficient substitute for a legit ID.