Presumably, at some point in high school you were forced to read Brave New World and, because you were an oversexed teenager, you mostly remember the part about the "feelies," the sexy movies complete with erotic sensations.
Well, call up your sophomore English lit teacher and let him know that dystopia is nigh, because a Dutch company has just launched an Indiegogo campaign for something called the cumOmatic. It's billed as the "first wireless 'Feel Real Erotic Movie' system in the world."
"Just imagine while watching your favorite erotic movie, you could feel the sensation of what you see," vamps an announcer who sounds like she's just taken a handful of quaaludes. This involves "unique intimate lifestyle products for him and her which are operated wirelessly by erotic movies."  
But it's not exactly the seamless system you might imagine. No, this is more the sort of thrown-together thing you'd stumble upon in the deepest, darkest of subreddits. "In four easy steps you'll have the time of your life," promises the voice-over. Then comes the four least sexy steps imaginable: "Just install the software, attach the USB dongle, select the movie, and turn on your products." Because it's not a really advanced marital aid unless it reminds you of your weird cousin's Microsoft Zune.
And doesn't this diagram get your motor running?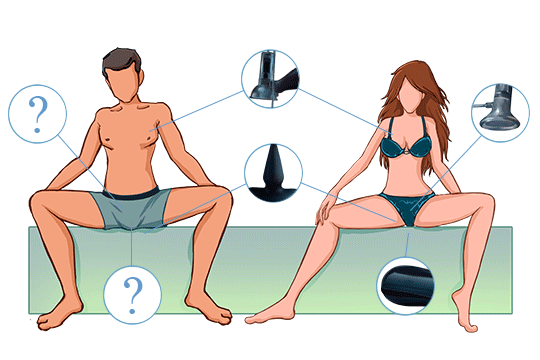 Thus far, the campaign has raised exactly $0.