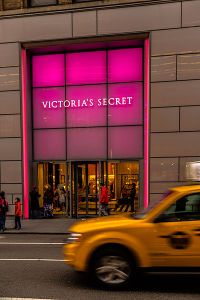 This story is almost too disturbing to believe.
The Daily News has reported that the body of a dead baby was found in the bag of a teenage girl at Victoria's Secret in Herald Square.
Apparently, a security guard stopped two seventeen-year-olds at the store to question them about shoplifting. The girls had reportedly been acting suspiciously.
But when taken aside for questioning, the security guard discovered something a billion times more disturbing than pilfered undergarments in one of the girl's bags: a dead fetus.
According to NBC News, the girl told police that she had suffered a miscarriage the day before. She was promptly taken to Bellevue Hospital for treatment, while her companion was taken to a nearby precinct for further questioning.
Thankfully, sources reportedly said that the baby's body did not show signs of trauma. The Medical Examiner will be on hand to determine an official cause of death.
UPDATE: NBC has reported that according to law enforcement sources, the dead baby in the bag was born alive and may have been drowned. Sources said the baby had fluid in its lungs. The medical examiner has yet to determine a conclusive cause of death.