"I've been coming here for years. It's always been a great place where people will get together for art and peace and positive vibes," said Rhonda Elhosseiny, gazing up at one of the exuberantly graffitied walls of 5Pointz, the Long Island City warehouse and global graffiti mecca. "But the reason I came today is that we don't know how much longer it will be up and I wanted to see it again."
She wasn't the only one. This past weekend hundreds of visitors, including street art aficionados, hip hop-styled aerosol artists, thickly-accented Queens families, French tourists, Waspy couples pushing strollers and a 20-man crew of middle-aged birthday celebrants all wearing Polo, descended on the 200,000 square foot former factory. They came to take in the bright swirls of spray paint—some so fresh you could still smell the heady tang of chemicals in the air—offer sympathy and pay their last respects to the 5Pointz, which is slated for demolition early next year.
Though they didn't know it at the time, it would be the last chance to say goodbye to 5Pointz. The week before, a judge denied an injunction that would have prevented the Wolkoff family, the developers who allowed graffiti artists to use the warehouse as a canvas and ad hoc street art museum for roughly two decades, from tampering with the art or tearing down the warehouse. And the next night, the Wolkoffs, eager to realize their long-held plans to build a pair of luxury high-rises on the site, sent a team of workers to whitewash the buildings under the cover of darkness.
(Though there is no longer any artwork left to save, the 5Pointz artists have vowed to continue their long-shot lawsuit against the Wolkoffs.)
"It's like a living museum. Everytime you come, it changes," said Ms. Elhosseiny, who, as her companion pointed out, had done some 5Pointz tagging herself. "There's just nothing like this—a completely free, publicly available art space."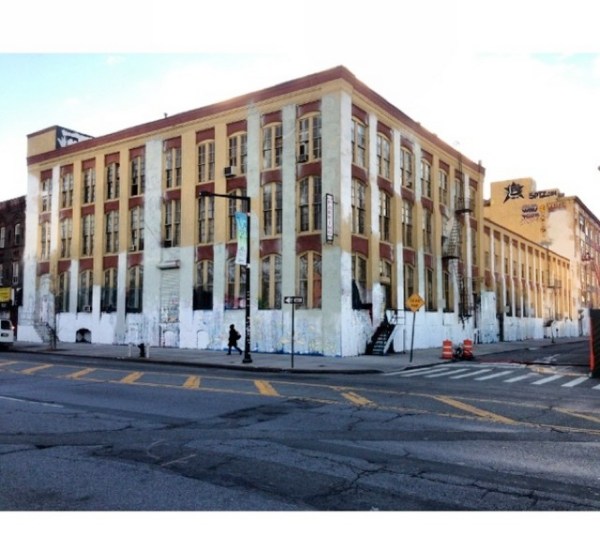 In a city where public-arts buzzwords like diversity, community and local engagement are repeated to the point of absurdity, the 5Pointz was a rare space—one that actually embodied such concepts, rather than just paying lip-service or muleish obeisance to them.
"It's one of my favorite places in New York. It's really just all about expression," visiting Bostonian Jessica Chen told the Transom. "One of my friends showed it to me when I used to live in New York, and now I wanted to show it to him," she said, gesturing at her companion, a financial planner who had made the trek from Los Angeles.
Yolande Rose, who was snapping photographs with a very serious looking camera when we interrupted her, had made the comparatively short (but still something lengthy) trip from Staten Island. "It was definitely worth it," she said, adding that she had last visited three years before (if you didn't count all the times that she had stared at it from the 7 train).
"I wanted to see the building again before it got demolished," Ms. Rose explained. "It's sad that this is just another place where certain things that make New York New York are going by the wayside."
Though a rally to save the building with a Landmarks designation brought out a huge crowd last Saturday, Long Island City resident and 5Pointz spokesperson Marie Flaguel said that the former factory hasn't seen a huge upswing in visitors since news of the demolition got out. "But I can tell you that many of the regulars, the families who used to come every month, now they are coming every week," Ms. Flaguel said.
She said that she was not hopeful about the neighborhood's prospects.
"As any tour guide will tell you, you remove 5Pointz, you remove the biggest incentive to come to Queens. The only traffic coming to Queens will be going to the airport," she quipped.
Williamsburg resident and first-time visitor Ayse Levent admitted that the only reason she'd ever visited Long Island City before was to go to PS1.
"We heard it was being torn down so we came to visit," she said.
 "I kind of understand what they're doing and why, but high rise condos would be a shame," her friend piped in.
 Her friend looked up at the old warehouse looming over us, a relentlessly re-imagined canvas that felt far too alive to be discussed in terms of preservation or landmarking. It was clearly a place in the present tense rather than the past. At least for the time being. "I guess you can't really get UNESCO in here," she said with a rueful shake of her head.