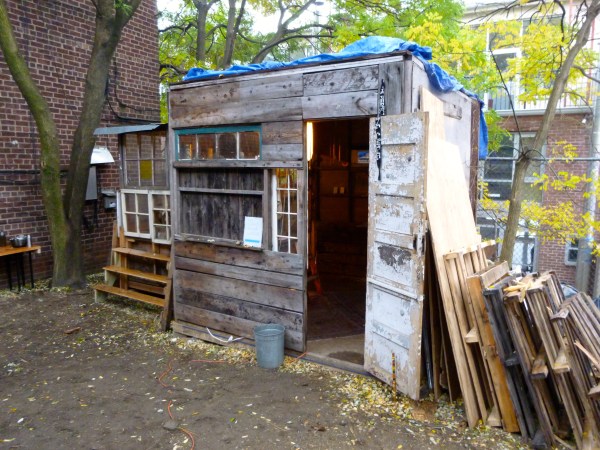 A single piece of fossilized dinosaur poop rests on a shelf in a dilapidated shack in Brooklyn. The poop costs $25, and it's just one of several odd items for sale at Frank Traynor's curiosity shop, known as the Perfect Nothing Catalog, which is now situated in the backyard of a gallery in Bushwick and mostly sells handmade objects by artists Mr. Traynor admires.
"The idea is to work with people who are making interesting things for different reasons," Mr. Traynor said. "There are people who make things for healing, people who make religious objects, people who have weird compulsions."
Mr. Traynor's endeavor is itself a weird compulsion. He set up shop here last month when forced to move his store—an old wooden ice shack he hauled down from upstate New York last year—from a lot in Greenpoint. He will be open for business, on Saturdays and Sundays, until it gets too cold to sit alone for hours in a small, uninsulated box. (Whether or not he will return in the springtime is an open question, so go while you can.)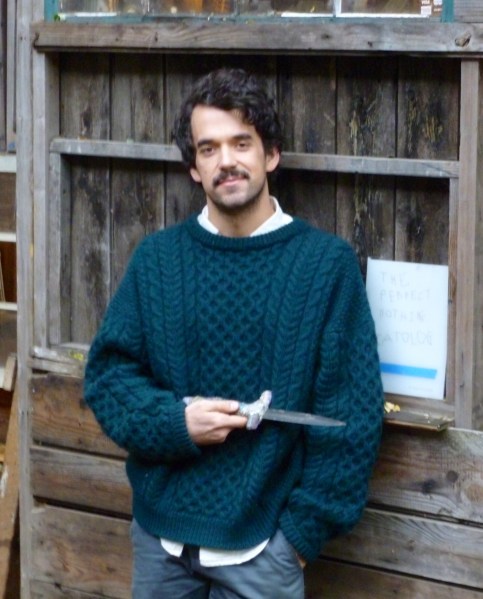 When we stopped by on a misty Sunday, the shack was leaking, but Mr. Traynor, 28, a quiet man with a spacey aura, seemed unfazed. Chet Baker's "Look for the Silver Lining" hummed appropriately in the background as we examined the items on display.
"I've always been a collector," said Mr. Traynor, who grew up in Miami and belonged to rock and mineral clubs as a kid.
Mr. Traynor showed us a set of jeweled knives, used by a witch to channel energy. There was an assortment of orgonite pyramids—a nod to Wilhelm Reich—made by a woman who lives in an earthship in New Mexico. Other items included framed photographs of the shelves inside the Fat Albert Warehouse, painted seashells from Far Rockaway and, perhaps more conventionally, a small pile of used books.
Since relocating, Mr. Traynor said, business has been going well—at least as well as can be for such an eccentric venture. "It's better here for sales, but it feels more like an art project now," he told the Transom, somewhat begrudgingly. "Being behind a gallery has made it easier to understand," he added. "When it was in a lot at the end of the street, people were really confused."
If Mr. Traynor is worried that the Perfect Nothing Catalog will lose its mystique, he probably has nothing to fear. During our conversation, a man walked in, said hello, looked around sheepishly for a moment and then hurriedly made for the exit. He seemed confused.
"Sometimes," Mr. Traynor said, "people come in and they're weirded out and they leave right away."
Mr. Traynor, who lives in Bedford Stuyvesant, works a number of creative freelance gigs around the city to make rent. He is involved in collaborative art projects, too, selling what he makes in the store. There is, for instance, an assortment of cement incense holders that go for $70 each. Mr. Traynor cast them in the shape of his father's old sandals, which his father gave to him as a gift on his 20th birthday.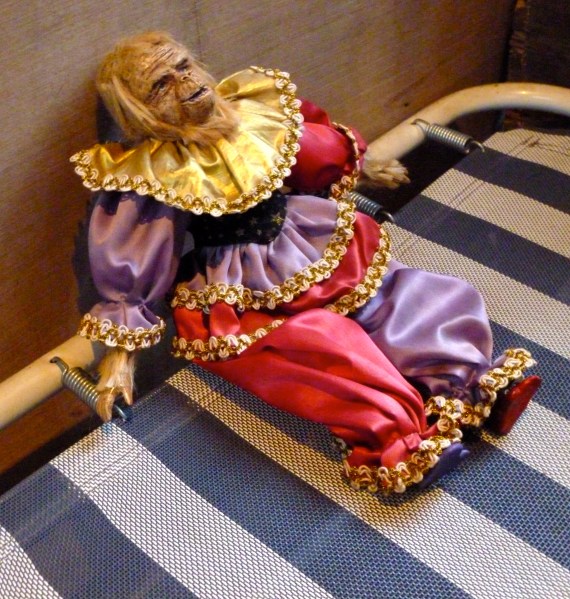 Why had he done that?
"I asked for them" Mr. Traynor deadpanned, as though that were normal.
Recently, a businesswoman asked Mr. Traynor if he would be interested in selling bikinis out of the shack—perhaps, and this is our guess, to expand on the beach theme—but he turned her down.
"I didn't really understand what was going on," he said.
But Mr. Traynor is pleased that people are taking notice, even if too much notice might upset him. "I love everything in here so much that when something sells, I'm a little sad," Mr. Traynor told the Transom.
He said he recently sold a copy of The Multi-Orgasmic Man, by Mantak Chia and Douglas Abrams. He did this with some hesitation, he said, as he had not yet read the book and was interested in discovering what it was about.
But as far as Mr. Traynor is concerned, there is only one item in the shack he won't ever sell: a small ceramic plate with holes poked through it, which resembles a cookie. It is his favorite item.
Mr. Traynor picked the dish up off its shelf and looked at it as though for the first time. "I think it would be nice to eat a sandwich off of," he said.