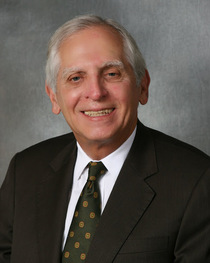 Merwin Bloch had considerably less luck in the film business than in 55 Central Park West, the building in which he spent the last few years.  The imposing 19-story Art Deco co-op is perhaps best known for its  role in the the 1984 film Ghostbusters. It was there that Sigourney Weaver's character lived, that eggs sprang unbidden from their carton to cook on the counter top, and that the Sta Puft Marshmallow Man of Bill Murray's nightmares came to his viscous end.
Mr. Bloch, who enjoyed a successful career in advertising, has but one full-length film to his name—1971's The Telephone Book—a satirical erotic odyssey whose middling initial reception prefaced a descent into obscurity, and for which Mr. Bloch served as producer. But he will no longer need to feel competitive with his building's relative fame: he has just sold his three-bedroom unit for full asking price of $7.5 million, according to city records.
Cream of the crop no more—as far as prestige addresses go—55 Central Park West nonetheless has some historical flash (and is certainly far from shabby). Opened as a rental property in 1930, the building had early teen-idol pop star Rudy Vallee for one of its first tenants, and has subsequently housed Donna Karan, David Geffen and Diane Sawyer. Calvin Klein purchased the 4,500 square-foot penthouse twice—once in 1983, for $1 million, and again some years later, for $6 million. (Mr. Klein apparently ruffled some feathers on the co-op board when he added a hot tub to the unit's 1,000 square-foot terrace.) The first time around, the fashion mogul bought the property from Hello, Dolly! producer Jerry Herman. By the time he decided that he wanted the apartment, after all, it had passed into the hands of Sophie's Choice producer Keith Barish. (The unit most recently listed for $35 million.)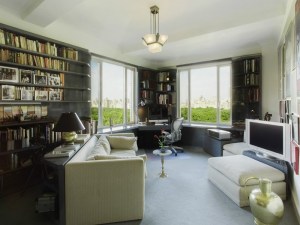 Mr. Bloch's former pad, which was listed by Roger Erickson at Sotheby's, is somewhat more understated than the penthouse, which Mr. Klein painted in bone white, but it remains an enviable domicile. Possessed of a "grand living room and spacious entry gallery," according to the listing, the apartment enjoys views of park and skyline. (The entry gallery served during Mr. Bloch's tenure as a showcase for his considerable wartime toy collection.) Each bedroom has a private bath, and the co-op includes a maid's room and service entrance.
In a departure from the unit's otherwise elegant design, one bedroom appears to contain a room-length wall of closets, done rather datedly in mirrors. But that, of course, is nothing the buyers—Joel Siegel, a lawyer until recently of West Orange, New Jersey, and his wife Shelly—can't fix. And even if the couple elects to leave room as it is, poorly-placed mirrors hardly rank with the horrors that have already been visited on the Ghostbusters building, if only in the world of make-believe.
Mr. Bloch, for his part, seemed ready a couple years ago, when he spoke to The L magazine, to return to big-screen endeavors: "I had a long run in this business," he said. "Today they would consider me a dinosaur—and I am. But… I feel I've remained in obscurity too long." Out from under the shadow of 55 Central Park West, perhaps he will have another go at the limelight.