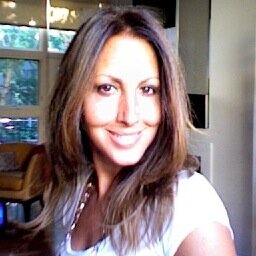 Betsy Rothstein, the feisty editor with an acid pen, is leaving FishbowlDC, Mediabistro's Beltway-based media gossip blog.
"Whether raging waters or smooth sailing, my 3 years at FishbowlDC have been the perfect storm," Ms. Rothstein wrote on Twitter yesterday. "Onto new adventures. Stay tuned…"
In an exit interview, Ms. Rothstein, currently a free agent in the media landscape, told Politico's Patrick Gavin that the departure was voluntary.
Ms. Rothstein incited much outrage for her incendiary posts, which targeted journalists (myself included) and those outside the media.
In an infamous weekly series, Ms. Rothstein and FishbowlDC contributor Peter Ogburn (who left the site yesterday as well), repeatedly attacked DC publicist Wendy Gordon, insinuating that she was sexually promiscuous and a drunk. They were sued for defamation, and the case was reportedly settled in early October.
While many accused Ms. Rothstein of instilling a venomous culture at FishbowlDC—Wonkette's Rebecca Schoenkopf, not a fan, erroneously yet ecstatically reported that the "scourge of slutty journalistas" had been fired from the site in August—others seemed to appreciate Ms. Rothstein's style of journalism, which held no cows sacred.
"Betsy has one huge journalistic asset: she doesn't care too much if the people she writes about like her or not," Buzzfeed editor in chief Ben Smith told Politico's Dylan Byers.
"Pouring out a shot for @betsyscribeindc, who is fantastic, tonight," tweeted Talking Points Memo reporter Hunter Walker, one of many journalists who sparred with Ms. Rothstein.
In the exit interview, Mr. Gavin asked if, upon leaving her position at FishbowlDC, Ms. Rothstein had any "temptation to write a mic-dropping, middle-finger raising last post."
Ms. Rothstein denied any such desire. But that didn't mean she was softening. True to form, Ms. Rothstein tweeted the message below to Poynter's Andrew Beaujon earlier today.