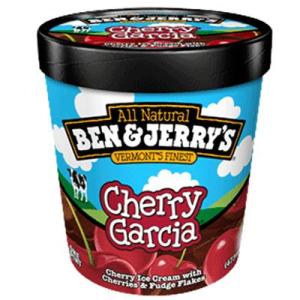 What a long, strange, calorie-burning trip it's been.
According to Mayor Michael Bloomberg's administration, the city's bike-share project has reached a new milestone today: 5 million rides since Citi Bike was first launched last May.
To drive home the scope, the city translated these rides into calories burned–403 million–and then translated that number again, rather uniquely, into pints of Ben and Jerry's ice cream named after the Grateful Dead.
That's 419,000 entire pints Cherry Garcia ice cream, to be exact.
Alternatively, according to the administration, it's also equivalent to 732,000 McDonald's Big Macs and more than 107,000 Pizza Hut meat lover's pizzas, assuming an average of 40 calories per mile biked.
"Citi Bike is the largest bike share program in the nation and now it's also the fastest growing," Mr. Bloomberg marveled in the statement. "It's been a huge hit with New Yorkers and our visitors, and ridership is easily outstripping our most optimistic projections."
So feel free to keep digging into that Cherry Garcia, New York. Just remember, you better watch your speed.