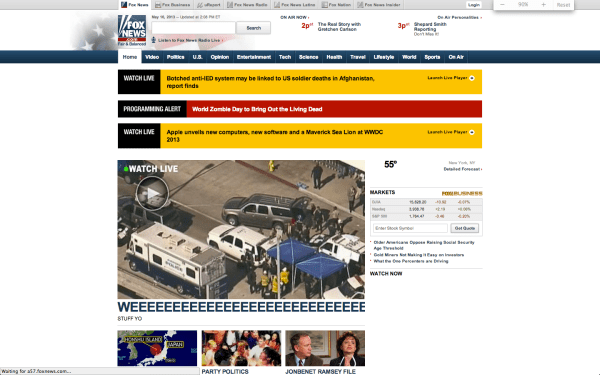 Something strange was going on over at FoxNews.com this afternoon.
The site's top story—what appeared to be video of yesterday's New Jersey shooting incident—was oddly captioned with the headline, "WEEEEEEEEEEEEEEEEEEEEEEEEEEEEEE," followed by the sub-head "STUFF YO." Furthermore, clicking on the link to the video just generated a blank, white box.
Fox News addressed the glitch on social media, tweeting, "As you may have seen, http://FoxNews.com  is having issues. It's an internal production problem and will be fixed soon. #FoxNews"
As of 3:06p.m., the site appears to be back to normal.