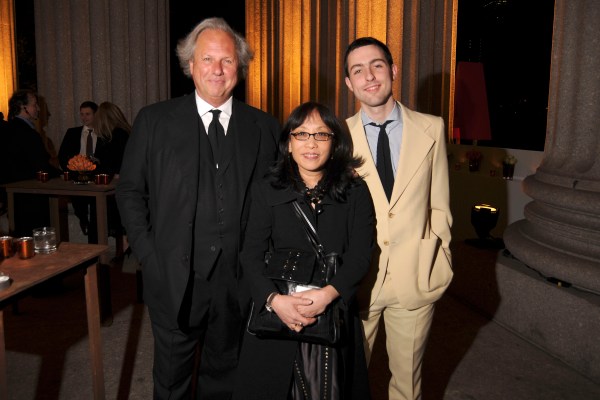 When, in September, New York Times literary critic Michiko Kakutani unexpectedly published a heartfelt appraisal of Mariano Rivera, the Yankees closer who retired from the majors this year, you had to furrow your brow in surprise.
Ms. Kakutani, a Pulitzer Prize winner who has worked as a daily book critic at the Times since 1983 and is incredibly reclusive—it's hard to find a photograph of her that doesn't look like it was taken during the Reagan administration—is not known for her sports writing.
And some readers were amused that the column even ran. Caitlin Kelly, a senior web producer at the New Yorker, facetiously tweeted: "… this could have been a great shouts & murmurs."
"'That last pitch was just outside the limn zone,'" replied Outside editorial director Alex Heard, inserting one of Ms. Kakutani's favorite words into a hypothetical sentence.
Today, Ms. Kakutani takes us by surprise once again with an appreciation of the late Lou Reed, for whom a memorial service is being held at Lincoln Center this afternoon.
"His work tended to move between polarities," Ms. Kakutani writes, "between anger and vulnerability, angst and empathy, sarcasm and yearning; between screaming guitar riffs and pretty doo-wop harmonies; between dissonance and melody; between belligerent head-fakes and earnest soul-searching."
These observations are perceptive, but they don't really say much that a Lou Reed fan wouldn't know already. What makes the piece interesting is more meta—the fact that Ms. Kakutani, who has virtually no public persona beyond the page, is writing about Lou Reed, which feels like a kind of performance art.
It is amusing to imagine Ms. Kakutani unwinding on a Friday night after a particularly grueling week of book reviewing, sliding The Velvet Underground & Nico into the tape deck—because of course she has a tape deck—and rocking out to "Heroin."
Ms. Kakutani has been reviewing books at the Times for 30 years now, which is an awfully long time to be doing anything. In her time there, she has been called "the stupidest person in New York City" by Jonathan Franzen and "a weird woman who seems to feel the need to alternately praise and spank" by Salman Rushdie.
Those claims are harsh. But there is no denying that keeping Ms. Kakutani on the daily book reviewing beat for so long has made the Times's literary criticism more predictable, even as Pamela Paul creatively overhauls the Book Review. Slate recently put together a long list of the instances in which Ms. Kakutani used the trite phrase "deeply felt," which happens to appear in both the Mariano Rivera piece and the Lou Reed piece. 
Given that the Times is probably not going to get rid of Ms. Kakutani—and if she joined the much-discussed exodus of those fleeing the newspaper, where would she go?—isn't it time that the newspaper took her off the book beat? Give her a new column! It could run once a week—in the weekend arts section, wherever. She'd write about whatever interests her—the weirder the better—and she'd approach culture with a panoptic eye, as she usually does. Appreciations of retiring pitchers and dead rock stars only hint at how refreshing it could be. Wouldn't you like to know, for instance, what Ms. Kakutani thinks about twerking?
Perhaps the repetitiveness of Ms. Kakutani's prose is a result of the fact that she has been writing more or less about the same thing for three decades—books. Perhaps she's just bored with herself, her ideas. Perhaps it would be good for everyone, but most of all Ms. Kakutani, if the Times relieved her of her duties on the literary beat.