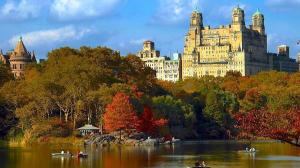 In an era when art and industry can sometimes seem irreconcilably at odds, Dorothy Seiberling Steinberg represents something of an anomaly—that rare type whose biography marks her as an exalted citizen of both worlds. Though the Goodyear Tire heiress seems lately to be favoring the former over the latter, a preference that her recent activities in the real estate market bear out. For the price of $3.8 million, Ms. Steinberg has sold her two-bedroom unit in the tony co-op building at 211 Central Park West, according to city records, netting just under the $4 million ask.
A partner specializing in mergers and acquisitions and securities law at the white-shoe firm of Wachtell, Lipton, Rosen & Katz, the buyer, Gregory E. Ostling, is himself no slouch in the commerce department. But he can hardly compete with Ms. Steinberg's grandfather Frank Seiberling, who founded the Goodyear Tire and Rubber Company in Akron, Ohio in 1898 and subsequently built Stan Hywet Hall and Gardens there. A 65-room mansion on 3,000 acres, the estate was inspired by English country homes in the Downton Abbey mold, and remains amongst the largest historic houses in the country. The hall is also a national historic landmark. (The Seiberling family has remained loyal to their Midwestern lineage, donating works by Marc Chagall and Georges Rouault, among others, to the University of Iowa Museum of Art.)
But it is neither Ms. Steinberg's place at the helm of the SIFM, nor her contributions to Iowa's store of French paintings that gives the heiress her cultural cache. From the 1950s until the magazine ceased weekly publication in 1972, Ms. Seiberling Steinberg was an art editor at Life. She would go on to work under fellow Life-er Clay Felker at New York, and then as deputy editor of the New York Times Sunday magazine, for Abe Rosenthal. According to a profile in the Shelter Island Reporter, for Mr. Rosenthal's benefit, she once channeled Time-founder Henry Luce: Asked why the magazine featured on its cover the face of a German theologian about whom even she knew nothing, Ms. Steinberg apparently replied, "Well Abe, Mr. Luce always thought it was up to us to tell people about important things they didn't know."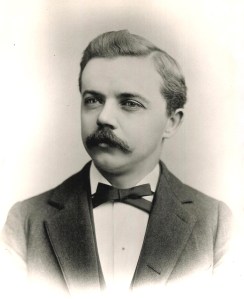 And while Mr. Ostling lacks the cultural cred of his predecessor, the Beresford is among the best buildings to rub elbows with bold-named celebrities, having housed the likes of Diana Ross, John McEnroe and Jerry Seinfeld. (It also bears some—albeit overgrown—semblance to the Downton Abbey's castle-like estate, though its tenants manners are reputedly a good deal more low-key than those on display in the PBS soap.)
At a price just short of $4 million, Mr. Ostling's new pad represents one the building's most modest offerings—in 2007, an Indian publishing executive listed a penthouse at $28 million and a six-bedroom duplex is currently on the market for $21.5 million.
True, Mr. Ostling's new pad, which was listed with Harvey Siegel at Fenwick Keats, numbers among the building's most modest offerings—in 2007, an Indian publishing executive listed a penthouse at $28 million. Still, the co-op features views of Central Park, wood-burning fireplaces and 10-foot ceilings, even if it does need some work. The unit, which has not been on the market for 50 years, "presents the perfect opportunity for the discerning buyer to restore this magnificent space into the home of their dreams," according to the listing. But Mr. Ostling, whose clients often acquire companies that are not quite living up to their potential, shouldn't have any trouble realizing the unit's full potential.
As for Ms. Steinberg, it looks like she'll be spending more time on Shelter Island, where she lists her mailing address, and where she was until recently the president of the Shelter Island Friends of Music (SIFM) organization, a position she held for 22 years.