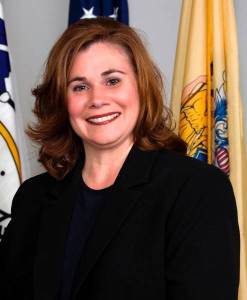 Anna Little, the former mayor of Highlands who twice ran and twice lost in Tea Party bids to unseat U.S. Rep. Frank Pallone, will again run for a shot at a general election face-off with the veteran Long Branch Democratic congressman.
"You deserve a Congressman who will take your voice to Washington," Little said this morning in an "Anna's Army" email blast. "You deserve a Representative who will challenge failed policies, cut through spin and tell the TRUTH about 'Obamacare.' I'm Anna Little and I want to work for YOU in Washington. You fueled our campaign to replace Frank Pallone in 2010, donating your hard earned money to fight special interests in Washington and gathering 125 people strong every Saturday to knock on over 100,000 doors. You made over 100,000 phone calls to NJ voters and marched on Frank Pallone's home town over 200 strong, sending the message that YOU are in charge, and YOU will direct your government.
"Together we made history in 2010 coming closest to victory in 20 years," Little wrote. "2014 is the rematch. Are you ready to finish the job?"
In 2010, at the height of the Tea Party movement, Little lost to Pallone 55-43%. In 2012, she lost 63-35%.
"Please join our effort to replace Frank Pallone in Congress with a hardworking NJ business owner who understands what 'Obamacare' means to you and your family," LIttle urged supporters. "Please donate whatever you can to gear up for 2014's epic battle to take back Congressional District 6 for New Jersey families.