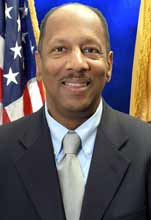 Assembly Democrats plan to amend their version of the state's Dream Act proposal to match the Senate's version – a bill Gov. Chris Christie indicated he wouldn't sign.
The Assembly's Dream Act sponsor, Assemblyman Gordon Johnson, (D-37), issued a statement indicating he plans to amend his version to match the Senate proposal. The statement comes after Christie announced he would not sign the Senate proposal if it hits his desk.
"Gov. Christie promised to sign a bill, and he's going to get a bill with in-state tuition rates and state aid eligibility," Johnson said. "That's the right bill to move, and if he rejects it, then he's going to have to explain his broken promise to the young New Jerseyans and families who need tuition equality."
The statement indicates Democrats are prepared to draw a line in the sand over the Dream Act.
According to Assembly Democrats, Johnson is also considering additional amendments to ensure tuition aid grants retain value for all students. They argue grants "have diminished in worth during the Christie administration," says the Assembly office.
If the latter amendments are made the proposal will not match the Senate version.