Ladurée. Francois Payard. Balthazar. Starbucks.
The last might raise a few eyebrows. Starbucks isn't automatically considered a place for people who appreciate delicate pastries. It may be a fine spot to get an oversized cookie for your kid, but their baked goods have not been delicacies for sophisticates. Until now. Trust us – within a year, you'll not only be bringing these offerings to housewarming parties, you'll be delighting your hostess with them.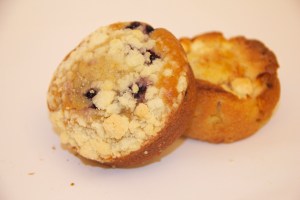 Starbucks has recently partnered with La Boulange, and promises that "It's time to start thinking of Starbucks for great food." The San Francisco based pastry shop, founded in 1999, elaborates that with Starbucks they are "creating a warm, inviting space where you can gather with friends and family to share time, stories, great coffee and now, fantastic food. So out with the massive, crumbly cookies, and in with the kind of tiny loaf cakes we can imagine on Marie Antoinette's table. We imagine she'd have been particularly fond of the marble loaf cake, although the reduced fat pumpkin cream cheese loaf pairs beautifully with one of Starbuck's seasonal pumpkin spice lattes.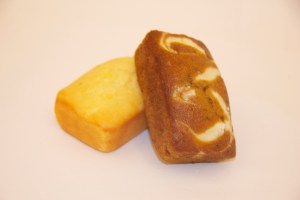 While they've retained a few classics –like the birthday cake-pops – the overall sensibility of Starbuck's new selection is closer to what you'd find at a quaint patisserie in Paris's 10th arrondissement than at a child's 10th birthday party. The croissants – or "savoy squares" – are particular stand-outs and range in flavors from tomato and cheese to wheat spinach to butternut squash and sage. The rectangular shape allows you to enjoy all the flavor from a croissant, with significantly fewer calories.
Even the cookies have been revamped to please the gourmets in the crowd. The flavor combinations, like coconut, milk chocolate and walnut – all together, in one cookie – are more ambitious than what you might have been accustomed to with your coffee. If you didn't take to their old fashioned donuts, you may find you prefer their new raspberry blueberry doughnut which La Boulange promises is a "French take on an American classic."
Meanwhile, their seasonal pumpkin sugar cookie is so good that you'll find yourself wishing they'd keep it around well into spring. And, blessedly for anyone who is considering running the marathon next year, most of the offerings are around 300 calories. Mayor Bloomberg would doubtless approve.