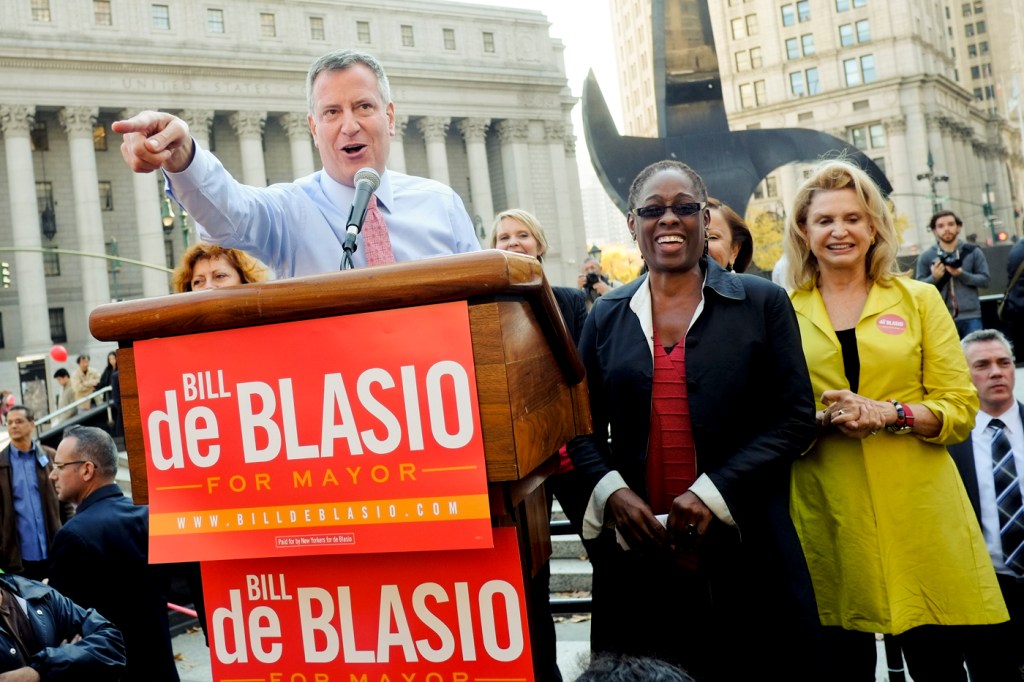 Bill de Blasio and Joe Lhota finally agree on something: Mr. Lhota will have no role in a de Blasio administration if the Democrat is elected mayor.
Mr. Lhota, who remains far behind in public polls, said today he would not be open to serving under Mr. de Blasio, regardless of the job.
"No, not all," he told Politicker following a rally on the Upper East Side. "I think his answer was appropriate, as was my answer."
In an interview with the New York Times published this week, Mr. De Blasio was asked whether he would be open to hiring his rival–who previously served as the city's budget director, deputy mayor of operations and MTA chairman–if he is victorious on Tuesday.
"No. Next question," Mr. de Blasio answered.
Today, Politicker asked Mr. de Blasio why.
"Joe Lhota and I have very different values," he said following a rally in Lower Manhattan, "and I want people in my administration that share my values and my desire for progressive change in this city."
Mr. Lhota's spokeswoman said he wouldn't hire Mr. de Blasio to work in his administration, either.