Just because everyone and her brother wants to give their two cents to the mayor, that doesn't mean Hizzoner has to listen. And as history teaches us, he often doesn't. Herewith, a not-so-nostalgic look at how five of Bill de Blasio's predecessors handled advice from their inner circle, the media and citizens—and the sometimes-disastrous results.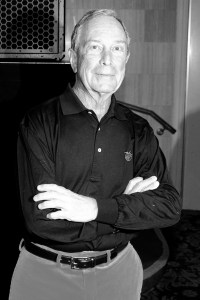 Michael Bloomberg 2002-2013
What they told him: Before the Boxing Day blizzard paralyzed the city in 2010, city officials urge Mr. Bloomberg to call a snow emergency, mobilize plows and generally acknowledge reality.
What he did: Very little. Streets, especially those outside Manhattan, go unplowed for days, as Mr. Bloomberg suggests complainers relax and take in a Broadway show. "A tale of two cities," declares the Daily News, presaging a de Blasio campaign theme.
What happened: Furor. Mr. Bloomberg blames the slow response on drivers who blocked streets by moving their vehicles but praises Sanitation Commissioner John Doherty. "Mayor Bloomberg yesterday had his Katrina moment," fumes the Post in a front-page rant.
Rudy Giuliani 1994-2001
What they told him: With the 1993 World Trade Center terrorist attack still fresh, Office of Emergency Management Director Jerome Hauer reportedly suggests moving the agency's command center to Brooklyn.
What he did: Giuliani moves agency's HQ to the 23rd floor of 7 World Trade Center.
What happened: Attacks of 9/11 destroy the department's nerve center; Giuliani suggests the World Trade Center move was Hauer's idea in the first place.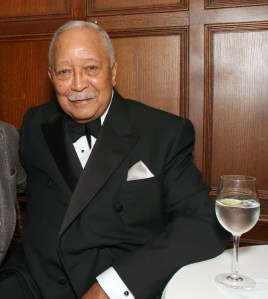 David Dinkins 1990-1993
What they told him: Stem the tide of crack-fueled violence gripping city at end of 1980s, urges everyone.
What he did: Unveils $1.8 billion "battle plan against fear," which includes increasing NYPD by one-third to a historic high of almost 32,000 officers.
What happened: "Dinkins made the hires but didn't effectively use the officers: They weren't focused on crime but on community relations," Giuliani Police Commissioner Bill Bratton recalls in 2010.
Ed Koch 1978-1989
What they told him: Advisers urge closing of Harlem's historic Sydenham Hospital, which was created by the black community when black doctors couldn't admit their patients into many hospitals. "It provided inferior care and cost more per patient than Bellevue," Koch later says.
What he did: Closed the hospital.
What happened: Constituents get seriously pissed off. "What I didn't take into consideration was the psychological impact of closing the hospital," Koch later recalls. "The community didn't care about the health care as much as the hospital, which was something special. I didn't appreciate that."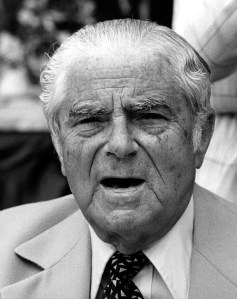 Abe Beame 1974-1977
What they told him: With the city facing a devastating fiscal crisis as he takes office, Beame gets advised to make fast and furious spending cuts.
What he did: Chops 65,000 jobs, freezes city wages, reduces services and restructures the budget.
What happened: Critics still claim that he moved too slowly. Beame loses seven-candidate primary, finishing third behind Mario Cuomo and Koch.