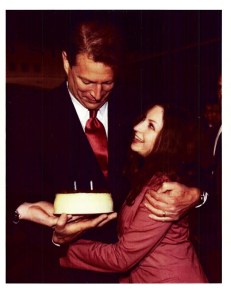 New York's pretty political publicists are having a moment, as women who have previously been relegated to mouthpieces are now being toted as veritable lifestyle brands. The most obvious example is Audrey Gelman, Scott Stringer's press secretary, who also happens to be Terry Richardson's girlfriend, Lena Dunham's bestie and the subject of a recent New York Times Sunday Styles profile. Also consider Lis Smith, the former director of the President Rapid Response team whose social media prowess and savagely snarky reputation in D.C. earned her a prime spot on Eliot Spitzer's  campaign.
Never before has the race for NYC comptroller been as fascinating or fun to watch as it was this past summer, when Ms. Gelman and Ms. Smith's Twitter fights took on the entertainment value of two popular girls hair-grabbing in the hallway. But turning a publicist into a celebrity can be problematic, according to Steven M. Cohen, a former top aide to Attorney General-cum-Governor Andrew Cuomo.
"It's an art form," Mr. Cohen explained, adding that really great political publicists have traditionally been like fixers, acting as behind-the-curtain operators. "You need someone dogged, someone who can say to the press, 'You're dead wrong, you're going to be embarrassed, it's unfair, and I will never forget this' in a way that you, as a reporter, feel it in your bones."
That is perhaps why Marissa Shorenstein, the 4-foot-10, 33-year-old former spokesperson for Governor David Paterson and former director of communication for Governor Cuomo's 2010 gubernatorial campaign, made such an uneasy prototype for the current model of "It" publicists. Sitting with The New York Observer for a recent interview, Ms. Shorenstein offered up her take on the job: "You never wanna be part of the story when you're a staff person," she said.
And yet the current president of AT&T's New York division has spent the majority of her life at the heart of the story, thanks to a family name that, when it came to NYC politics, guaranteed her a spot in the headlines. Her parents are Stuart and Janice Shorenstein. Her father is a Manhattan lawyer who served recently as a Democratic district leader on the west side of Manhattan. Her mother ran for city council in 1989, when Ms. Shorenstein was only 9. Her great-great-uncle was Hyman Shorenstein, the famed illiterate immigrant boss of Brownsville who became the borough's first Jewish Democratic district leader in 1919.
"Pedigrees, whether we think so or not, do matter," said Mr. Cohen, who was working as Mr. Cuomo's chief of staff in the attorney general's office when Ms. Shorenstein was hired. "People will approach her immediately believing, given perhaps the deepest political roots a person can have, that she comes from that world and knows what she's talking about.
"It's not just genetics," he added. "She grew up in a world where she was very aware politically."
After volunteering on various local political campaigns, such as her mother's, Ms. Shorenstein went national: volunteering on Bill Clinton's reelection campaign and working for Al Gore's presidential run at age 21 (by 29, she had attended five Democratic National Conventions). After graduating Harvard in three years, Ms. Shorenstein was hired as press secretary for Carl McCall's 2002 gubernatorial campaign. She was 23, one of the youngest people ever to fill that position.
"I was very young, and it was exhilarating but also exhausting," she recalled, noting one particular early misstep, when a reporter called to ask if Mr. McCall had ever smoked pot. Ms. Shorenstein said "no," but before hanging up, she added, "Too bad. He missed the boat on that."
"Of course, the reporter ended up putting it in his story," she said. "That taught me something that stuck with me throughout my career, which is to always be hypervigilant about everything you do, especially when it comes to anything related to media and communications." To this day, Ms. Shorenstein writes out everything she wants to say to the media in advance, and her cautiousness has kept her away from social networks like Twitter and Facebook.
"I think you know that you have to expect a certain level of privacy is going to be diminished," said Ms. Shorenstein. "I don't engage in things where I put out personal information."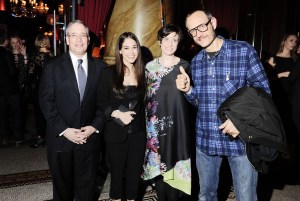 This makes her an unlikely contemporary of figures such as Ms. Gelman and Ms. Smith, who use new media as an integral part of their personal brand strategy, an arrow in the quiver of their social cache, which a candidate can pay for and earn sparkle by association. But this brazen showmanship can end up costing communication liaisons down the road, cautioned Mr. Cohen.
"I happen to think that the verbal jousting that goes on, the brutalization, the nastiness of social media—especially Twitter—is neither effective or wise," he said. "There's a notion in hockey that you need to be able to throw an elbow every once in a while to keep the other guy honest. But if you rely upon throwing elbows, you're going to lose. Not only are you going to lose, but everybody is going to hate you."
Nor does all publicity equal good publicity, especially for publicists. "Anything positive, I want it attributed to the principal [of the campaign]," he added. "That's much more important than being able to zing people on Twitter."
In 2008, Ms. Shorenstein was appointed Mr. Paterson's new deputy communications director. Whether it was because of her youth or her parents' connections, the Beltway grumbled heartily. Locally, the Daily News quoted an insider source who called the appointment "the grossest example of politics of [pay to] play to come into the chamber."
Several people close to Mr. Paterson's office claimed that Ms. Shorenstein's parents had lobbied for weeks to get their daughter a top position in the governor's communications department. Ms. Shorenstein shrugged off the complaints of nepotism, which in any other New York industry would just be considered good business practice.
"You know, I'm proud of what I've done in my career," she said. "And I'm proud of what my family's done with their career. I don't equate the two. I feel that the work stands on its merit and that, if other people have things to say about it, that's their problem."
If it was in fact her parents' connections that got Ms. Shorenstein the job—and let's face it, it didn't hurt—the question still remains as to why she would have wanted the position in the first place. Ms. Shorenstein was coming off a cushy gig working for a professional sports franchise, and this would represent her first time working in an elected office, rather than a campaign. "Getting legislation passed and doing things to affect the daily lives of New Yorkers is very different from just talking about what you might do if you were to be elected," she remembered thinking.
What's more, consider the office that Mr. Paterson inherited from the disgraced Eliot Spitzer: Public trust was low, and the governor was now someone who hadn't been elected. The economy was tanking, and the natives were out with pitchforks, looking for someone to blame. As press liaison, Ms. Shorenstein would be the public face of an office that was far from beloved.
"It took time to become comfortable with the surroundings," Ms. Shorenstein said. "There were questions surrounding who was being awarded contracts and why they were being awarded contracts on the aqueducts. So those were tough conversations. At the same time, you had the big banks failing and the question of how we were going to address those concerns. Every day was a crisis in and of itself. And I thrived on that."
To Mr. Paterson, Ms. Shorenstein proved herself loyal to a fault, though. She was one of the last people to leave the press department following a scandal in the beginning of 2010 that centered on a domestic abuse cover-up surrounding one of Mr. Paterson's staffers and in which she unwittingly took part.
"When you're a staff person, your role is always to be behind the scenes," said Ms. Shorenstein, who was then reluctantly thrust into the spotlight. "It was very hard to do my job when a lot of questions were coming at me about me and my role."
Ms. Shorenstein held onto her position for as long as she could during a mass exodus from the administration, causing this very publication to dub her Last Flack Standing. She was eventually forced to resign after she was subpoenaed before a grand jury, making it illegal to stay in contact with the governor or the office, following a wave of appointed officials leaving the administration.
"Throughout my career, I have performed my duties professionally and with integrity, basing my actions on what I believed to be true at the time," she said in a resignation letter that ran in The Times.
"It was really difficult," Ms. Shorenstein recalled, letting her guard down slightly. "And it was most difficult, because I wanted to leave doing the least possible damage to the administration."
If anything could have negated the dynastic clout of Ms. Shorenstein's lineage, it was being "rendered radioactive" (as one outlet dubbed her) in the wake of the Paterson debacle. Yet by July, Ms. Shorenstein had been courted and accepted a position with Mr. Cuomo.
"More than anybody, we had an understanding of the difficult situation Marissa found herself in," Mr. Cohen said. "We walked away not thinking 'she's radioactive' but 'here's someone who found themselves in an extraordinarily difficult position, who comported themselves with an extraordinary degree of maturity and understood that in life there comes a time when you have to leave.'"
Ms. Shorenstein left professional politics after Mr. Cuomo's victory, starting her own PR firm, Shorenstein LLC. In January of 2012, one of her clients, AT&T, made her an offer she couldn't refuse for the presidency of the company's New York office. But whether she likes it or not, her name keeps popping up in the press and New York's social scene: This year, she was profiled as one of Crain's New York Business's 40 Under 40, and she was recently honored at the inaugural gala of the Brooklyn Bridge Park Conservancy.
And she hasn't ruled out an eventual return to politics, "if the right opportunity arises," she mused. In the meantime, she has some advice for the next generation of publicists, those women who are following in her footsteps. "Social media lives a long time. And so what you say in your private or your professional life is going to stick with you," she said. "I think, in any business, whether it's politics or otherwise, one should always remember that."