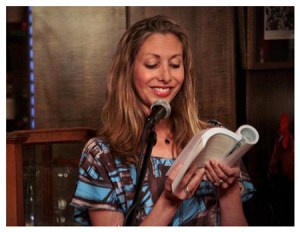 The novelist Joanna Hershon has set her scenes in a vibrant multiplicity of locales: China, Tanzania, Anguilla, New Hampshire, New York and Berlin, for example. Her painter husband Derek Buckner, on the other hand, has traveled to Mexico for his work, but often enough finds inspiration in the intensely local, and even in the apparently mundane. The Brooklyn-Queens Expressway and the Gowanus Canal have appeared on his canvases, and Mr. Buckner once devoted an entire series to depictions of marshmallows.
It seems likely, then, that Mr. Buckner's creativity might be more adversely affected than his wife's by their recent activity on the real estate market. The pair just sold their four-bedroom Brooklyn townhouse at 414 Sackett Street for $2.5 million, according to city records. (Any additional snack-food-themed collections can, of course, be completed from wherever they land next.)
A "lovingly renovated" brownstone in the heart of Carroll Gardens, 414 Sackett, which was listed with Lindsay Barton Barrett at Corcoran, stands just a block from the array of shopping and dining options on Smith Street, which can be described only as comically-emblematic of twee, upmarket Brooklyn living. There is ramen and there is locally-smoked fish. Not to mention artisanal stationary, Frankie' s Sputino and a high-priced purveyor of women's casual wear called Bird. Perhaps the artistic couple fancied environs a touch more authentically gritty? (Mr. Buckner has kept a studio in nearby Gowanus.) Certainly, it was no lack of charm or domestic comfort that drove them from their 2,257 square-foot home.
High ceilings, wide-planked floors and stained glass combine with a sleek, custom-designed kitchen to give the property an effect that the listing judged "chic and classic." Bedrooms are crisply painted in blues and yellows to set off abundant white molding, and a terrace off the kitchen descends to a wide deck surrounded by considerable greenery. (Mr. Buckner, who has often rendered light-shot versions of industrial urban scenes, does not seem to have been much tempted by his one-time backyard's more classically idyllic scenery.)
Earlier this year, Ms. Hershon told Conde Nast Traveler that one of her favorite beach days in Baja, Mexico involved fish tacos, served along a truck route back into town. To get fish tacos in New York these days, the writer would most likely want to head out to the Rockaways. But at the top of her list of destinations, she advised Traveler, was Tanzania. We cannot say whether what we can only assume is an acute scarcity of tacos in that country might discourage Ms. Hershon from settling there. But the good news for Mr. Buckner—should his wife feel compelled to make an African visit permanent—is that the TSA, as far as we know, has yet to outlaw marshmallows from travel-on containers.