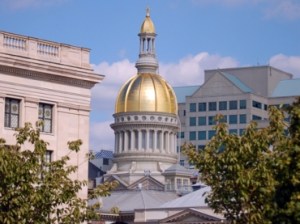 TRENTON – As expected following a judge's order to count provisional ballots in Pleasantville and Atlantic City, Northfield Mayor Vincent Mazzeo prevailed today in his challenge of Assemblyman John Amodeo (R-2).
The result is unofficial, but sources expected Mazzeo, down by two votes to Amodeo as the candidates headed to court last Friday, to win once the judge put the 115 ballots in play in the two heavily Democratic towns.
He did as Board of Elections workers considered the formerly rejected ballots this afternoon in Atlantic City and put Mazzeo up by 33 votes, the candidate said.
"I'm just glad the election's over and I look forward to going to Trenton to serve the people of the 2nd District," Mazzeo told PolitickerNJ.com.
The board counted all 115 provisional ballots by a hand vote, according to Atlantic County Democratic Chairman Jim Schroeder, who said he believes Mazzeo won by 33 votes, although he admitted it could be 38.
"The Board of Elections will certify the results tomorrow," Schroeder said. "We're glad to be where we are."
A source close to the Board of Elections said Mazzeo won by 38 votes, or 25,164 to Amodeo's 25,126.
The difference was Pleasantville, which Mazzeo won 26-2 on the provisionals.