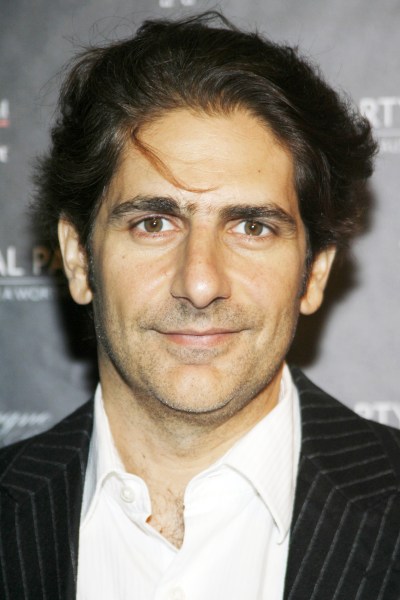 This month, Michael Imperioli appears in his sixth Spike Lee flick, Oldboy—a psychological thriller adapted from the Korean film of the same name—though it has been nearly 15 years since the two last worked together. "It didn't feel like a while when we went to work," said Mr. Imperioli, who acts in the movie alongside Josh Brolin. Like Mr. Lee, the former Sopranos star is an archetypal New Yorker, though he now lives in Santa Barbara. For years, he ran Studio Dante, a theater company in Chelsea, and he owned and operated a bar, Ciel Rouge, in the same neighborhood. The Transom recently caught up with the 47-year-old actor to discuss the new film, what else he has in the works and why New York City ain't what it used to be.
What's it like being directed by Spike Lee?
He's extremely collaborative and really wants his actors to contribute ideas. He sets aside a two-week rehearsal period, which most directors don't do anymore. You get into the script, you might improv, you might get into ideas, you might try things, and I know that's what he wants, so I prepare accordingly. It's really fun, and, on the set, when he's shooting, his energy is infectious.
Anything in particular you contributed?
My whole thing was to be this guy's friend. I felt like that was the key to the whole character—that was his function in the movie. So one of the good things that came out of rehearsal was we were in New Orleans, and Josh and I got to spend some time together alone, out on the town.
What did you do to get to know each other?
We went to a couple of bars, ate, wandered around the city. We went to the casino. We played blackjack. And side by side, we won a lot of money in about 10 minutes and walked away.
Do you have anything else coming up?
I'm starting a movie called The Wannabe, which is written and directed by Nick Sandow, someone I've collaborated with a bunch of times, both in theater and in film. Martin Scorsese is producing it.
Tell me about your rock band, La Dolce Vita.
We just did our first show in L.A. in September. We have another one on Dec. 2 in L.A., and we have a record that's gonna come out next year—our first.
Any musical influences you'd like to mention?
Lou Reed, Patti Smith, Echo and the Bunnymen, the Pixies, Nirvana.
Did you ever meet Lou Reed?
Yeah, he was a friend of mine, actually. We were corresponding the last couple of months, and the last email I have from him was from two or three weeks before he died. He was writing a book on meditation—and the movie that I made [The Hungry Ghosts], it was one of the themes—so he asked me to write some stuff for his book. I sent it to him, and he sent back: "Thank you very much. Very succinct." That was the last I heard from him.
How do you think the city has changed since you arrived in the early '80s?
When I first came to New York—and when I mean New York, I mean Manhattan—it was a much more economically diverse place. The neighborhoods had their own identity. Now it's very homogenous, and I think it's a lot harder for individuals to have businesses. So in that respect, I feel its character has gotten diluted.
Are you nostalgic for that time?
The first place I lived when I came to New York was Times Square, on 43rd near Eighth Avenue, and it was terrible at the time. It was really fucking dangerous. I mean, I got held up at gunpoint. But it was, to me, a lot more interesting of a place back then. And maybe it's romantic as I look back now, but I worked in the Village, and across the street there was a bookstore—I think Gregory Corso was working in there, and Herbert Huncke hung out there. I hung out with those guys. It was pretty amazing. I remember I saw Andy Warhol walking on the street. I mean, it was, I don't know—it's certainly not the same now that Lou's gone, that's for sure.