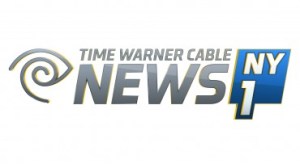 Time Warner Cable announced a redesign and updated graphics in order to bring brand consistency to its 16 local news channels, but the network is stressing consistency for local cult favorite NY1.  
The network faced criticism last spring when it announced that NY1 would change its name to TWC News. So, although the channels will be known as "Time Warner Cable News" in the rest of the country, the network has made an exception for New York City.
"A notable exception to this will be in New York City, where the news channel will formally be called Time Warner Cable News NY1, and largely continue to be referred to on the air as 'NY1,'" says the Time Warner website, presumably in an attempt to soothe change-adverse New Yorkers.
The press release from Time Warner announcing the redesign (which will be rolled out and completed by the end of the year) emphasized that there won't be that many changes overall.
"All of Time Warner Cable News' networks will continue to offer the same recognizable on-air talent, unique hyper-local content, and original programming for which they are known," said the announcement.
But New Yorkers will most likely still be able to complain about Internet speed and service issues. Somethings never change.