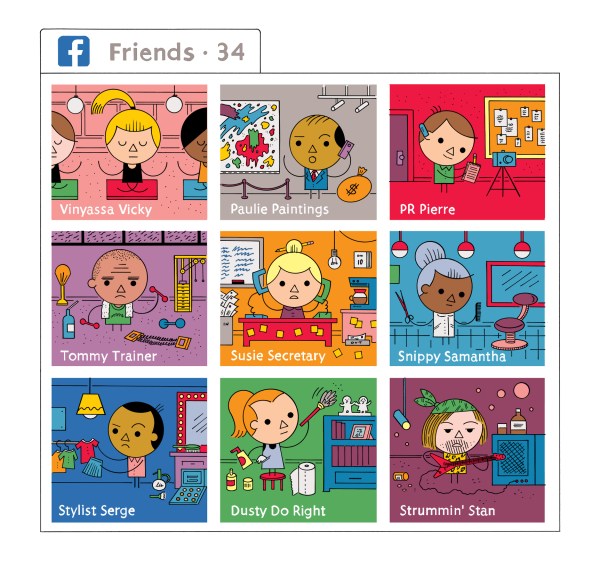 Last May, as the cherry blossoms transformed Central Park into a confectioner's dream, Dana and I accepted an invitation to a charity gala from an international couple who maintain a residence in New York. While we see them occasionally, our interaction has been intermittent but consistent, and we have become acquainted with their close circle of friends.
Museum galas can be as dusty as medieval tapestries, but this particular evening the great room sparkled. As we made our way to their table, we saw an eclectic mix of the usual suspects: their obsequious decorator, a silent banker from Monaco and the wife's L.A.-based stylist and couturier. Noticeably absent was the couple's omnipresent and soigné art consultant, who always seemed to be the chatty third wheel.
As I turned to the hostess over the tuna tartare and avocado and complimented her acorn-size emerald earrings, I asked where the advisor was, having seen him co-host virtually every event.
"We had a falling out," she said, misty-eyed.
"That must be upsetting," I offered. "I know how close you were."
"Yes. I considered him to be one of my dearest friends."
"What happened?"
"It was a billing issue," she sniffled.
"Billing?"
"He usually charges 15 percent on the art he brought us," she whispered in near grief, "but we found he was also charging us on things we found at auction, and my husband had to let him go."
Early in September, Dana and I saw those friends at their Park Avenue maisonette for a post-summer catch-up cocktail party. As I navigated my way through the gilt, chintz and tufted ottomans, I saw that their advisor was happily back on the scene, choreographing the tuxedoed waitstaff and mingling with the guests.
I air-kissed the wife. "I see he's back," I said. "You must be happy."
"Yes, I realized it was all a misunder-standing."
"Misunderstanding?" I asked.
"Oh, yes," she said. In her clipped European accent, she explained that she and her husband had worked out a new arrangement with the art advisor. "He charges a premium for his advisory services at auction. So we just created a new deal: a flat 13.75 percent fee on everything including what we ask him to look at," she said. "You know, clarity and communication are everything. After all, I wouldn't want money to stand in the way of friendship."
***
"Friend" is a flimsy moniker in New York. It might apply to someone one meets at a cocktail party and two lunches later is a "great friend" based on grand commonalities like the private schools admission process or renovation dramas.
Then there are the friends for hire, the innately personable service providers who are sought out to fulfill social obligations, provide companionship and offer court-like flattery masquerading as friendship to those who can afford it. Heartache, though, sometimes occurs when relationship demands and financial arrangements are at odds.
"There is a market, a currency for paid friends in New York," the eternally youthful fashion designer revealed over pecan-crusted seitan at Candle 79. "Some people need the money, and some people need the friends. It happened just last week."
"What happened?" I asked, eyeing her tantalizing vegan cheese platter.
"My staff was taking measurements, and my client's entire posse came to the atelier—you know, the hairdresser, the publicist, the stylist, the personal assistant. The housekeeper also came with sliced apples and almonds in a plastic bag as a snack. The trainer was giving my seasoned seamstress an opinion on the length of the garment. 'Make it shorter, make it longer. It's too tight.' Mostly though, everyone was, 'You look gorgeous.' You know with the dramatic hand signal going to the mouth, like in an Italian operetta."

"That must have been aggravating," I offered.
"It's part of the business; if someone needs constant companionship and compliments, paid friends are ideal," she said sipping her organic cola. "Honestly, it's just another form of addiction. I do believe that some care, but for the most part, someone's always on the make."
***
Over the next few months, I broached the topic of paid friends with a broad swath of people, and it turned out to be more taboo than sex. While the subject evoked knowing guffaws from some, others froze in their tracks, acting like I had stumbled upon a clandestine affair. (Guilty, obviously.) Others shrugged it off as something that clearly existed but not in their own backyard. No one I spoke to was willing to cop to possessing or being a paid friend. (Having a dominatrix seemed more acceptable.)
But one evening, I found myself at a dinner party seated next to the glamorous ex-wife of one of New York's most enigmatic commodities traders, noted for his custom suits and contraband supply of Cubans. Having received a lucrative divorce settlement, she was more than willing to open up about her ex-husband's assortment of paid friends. In fact, after I artfully plied her with Avión and an orange twist, she couldn't seem to talk about anything else.
"Everyone, and I mean everyone, was on the payroll." She played with her chestnut-size South Sea pearls. "When we first started dating, I was annoyed that so many people were always around. But I learned that powerful men all have posses."
"Why?" I asked.
"I think many really successful men don't actually have time for real friends. Their old friends are either resentful or bitter or ask for money, and the new friends are often competitive. In my opinion, very rich men have paid friends as an expensive filter, because they can control them. They love to manipulate everyone."
"Was that difficult?"
"It was actually more boring than anything, but I did see an ugly side to it—the laughing too hard at the bad jokes, the constant flattery, the jockeying for position, the tennis pro throwing the game."
"Did he view them as real friends?" I asked.
"The way he spoke to them was quite abusive actually, especially the good-looking ones. And they all took it."
"Did you keep up with any of them after divorce?"
"Please! They couldn't wait to see me go," she said, toying with her endive and walnut salad. "The division of assets was a lot more complicated than the division of friends."
"How so?"
"There were a lot of assets and virtually no real friends. The people who pay get to keep the paid friends. No one was going to side with me when he was picking up the check," she said, nibbling on a singular endive, then pushing the plate away as if she had consumed an entire plate of lasagna.
"I am so full!" she exclaimed. "Look, let's be real. If he didn't have any money, he'd be sitting all alone in his apartment with a container of Häagan-Dazs and a bottle of vodka."
***
Sometimes, just being fun to be around is a currency that translates into social invitations, as it has for a bicoastal producer I know.
Sitting in the afternoon sun on the terrace of the Downtown outpost of Sant Ambroeus, a few glasses of prosecco clearly provided the proper amount of social lubrication to get him talking.
"In Hollywood, you're either in the starring role or in the supporting cast. I always said I was a paid extra," he laughed, his stylish frames glinting in the sun.
"Did you know many paid friends in L.A.?"
"Know any? My partner and I always joke we're America's houseguests. We're always being invited to fun, fabulous places, and it's always a seaplane, a private jet, five-star villas. Wheels up, baby!"
"Any downside?" I asked.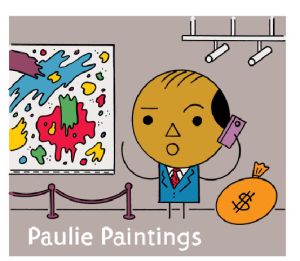 "Well, you're always on someone else's schedule—sort of like being a pet monkey. But when you're single and a free agent, you can enjoy the paid friend lifestyle at the drop of hat."
"Do you see a difference in New York vs. L.A. paid friends?" I asked.
"It's much more faux democratic in L.A. There, the stars go out with their stylists in sweatpants for a latte. It's more formal in New York. The driver stays in the car; they're not having lunch with you at Da Silvano. In L.A., domestic help really runs the house and raises the kids, because the actors and the producers can be away for months at a time. So they really are an extended part of the family."
"And in New York?"
"New York is more formal and diversified. In L.A., proximity, traffic, carmeggedon actually keep your group smaller. You don't just drop in on people; it's scheduled, and you tend to socialize only with the people you work with."
"How do the stars go about finding their paid friends?"
"L.A. is big on poaching. Once I started working with [one of the great female stars], everyone assumes if you're good enough for her, you must be good, so they try and poach you. And in L.A., it's accepted that all the paid friends are waiting for their All About Eve moment."
"Such as?"
"I once went to a small dinner party with [the star] at [another huge star's home], and, of course, the personal chef comes out and wants to know if you eat meat or are vegan. At the same time, during dinner—it was an open kitchen—she's grilling pineapples and pitching a movie idea to my boss. Of course, no one blinks an eye."
"So why did you stop being a paid friend?
"We're living here now, and we have our own lives to lead. Look, being a paid friend is complicated. When you're in the presidential suite, it's amazing, sometimes it can be emasculating, but I put my ego away a long time ago. Truthfully, there's also something reassuring about it."
"Reassuring?" I said not believing my ears.
"Well, think about it. You have these incredibly successful and wealthy people who are at the top of their game and should be so happy."
"And?"
"And if they were so incredibly happy and satisfied, why would they need me to go to Hawaii to entertain them?"
While the perks, five-star holidays and constant socializing all seemed somewhat fun, I started to hear more drawbacks to paid friendships.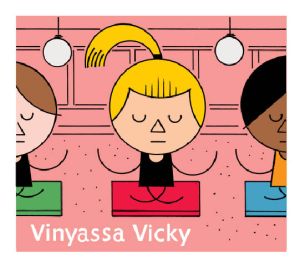 "There's nothing more painful than a paid friend breakup," said a respected entrepreneur with an extensive infrastructure of PFs.
"How so?" I asked looking out his office window across Manhattan to New Jersey, where life suddenly seemed much less complicated.
"In some ways, it can be frightening. You allow people access to your home, your kitchen fridge, your children's schedules. So let's say someone you've allowed 'in' falls off the wagon, shows signs of having a drug or alcohol problem," he leaned back in his leather chair 50 stories up. "You have to be careful."
"Careful?"
"If you have that nagging fear, sometimes, and I've done this, you actually have to pay them to leave. You have to, because it becomes emotional, financial and reputational for the paid friends."
"Have you ever let a paid friend back after you fired them?"
"There was a situation where my wife's personal shopper started stalking her at events and stopping by with new items. I had to get firm with her."
"How did she take it?"
"Not well," he puffed on his cigar. "No one's happy when they're on the gravy train and the gravy train stops running."
***
Last Friday, I was being fitted for a cerulean velvet sports jacket at Jay Kos on Mott Street when an ominous black SUV pulled up outside the discreet storefront.
An old client from the agency business emerged and rang the buzzer, his trainer in tow. After a pleasant greeting, he immediately requested the same blazer (in a larger size, thankfully). His trainer, who was still in his yoga gear, pulled a few items for my acquaintance as well.
"Try these on—they'll look good on you," he suggested, yawning simultaneously.
"Do you always travel with an entourage?" I asked my former client.
"Why do you ask?" he looked at me squarely. "Are you writing a new story? I liked the last one, but my wife was offended."
"Wait till she reads the next one. It's on paid friends."
"Paid friends?"
"As in people who are friends with their decorators, trainers, stylists."
"Oh, I get it. She has plenty," he said somewhat amused.
"Why don't you ask him?" he asked, pointing to his flexible friend. "He's a paid friend."
"No, I'm not. I'm your friend," the yogi said, somewhat offended.
"But you get paid."
"Yeah, but …"
"So you're a paid friend," he said matter-of-factly.
"I'd rather not," the yogi sniffed.
"I don't mind having paid friends," the client said, trying on a python jacket. "My wife is paid, and she's not even a friend. Just joking. You know me. I've had a few tussles in my day. Once you've had paid friends who don't argue with you, it's actually quite hard to go back to real friends." He laughed.
"That looks great," the yoga instructor said, eyeing my former client in snakeskin.
"You think I should buy it?" the client asked.
"Definitely. And you can throw this on the bill for me." The trainer picked a perforated cashmere scarf and wrapped it around his neck, Euro style.
"By the way, Richard, right?" The trainer stared me down.
"Yes," I turned.
"That jacket looks awesome on you," he said, reaching into his pocket and extracting his business card with a photo of himself in a tree pose.
"Call me for yoga," he said. "You look like a rock star!"
"A rock star, huh?" I said taking out his card and tucking it into my wallet for safekeeping. "Tell me, anyone in particular?"
Richard Kirshenbaum is CEO of his new venture, NSG/SWAT, and author of the memoir Madboy. You can follow him on "Ad of the Day" on Twitter.