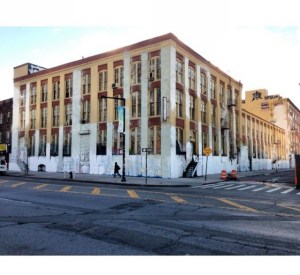 The global graffiti mecca known as 5Pointz is no more. Last night, the Wolkoff family, who own the graffiti-covered Long Island City warehouse under the auspices of G&M Realty, sent a team of workers to whitewash over the aerosol art, effectively terminating artists' long shot bid to save the building from demolition.
The move came just a week after a judge denied the artists an injunction that would have prevent the Wolkoffs from tampering with the artwork or demolishing the building. Last month, 5Pointz artists filed a federal lawsuit, invoking a rarely-used law that protects certain types of artwork from interference or destruction, in the hopes that the action might stop, or at least stall, the demolition of the warehouse.
The federal lawsuit was wending its way through the courts, and despite the denial of the injunction, artists thought they had time to continue the fight. As the artists' attorney Jeannine Chances told The Observer last week, several tenants in the building had leases through January and G & M had not yet received demolition or asbestos abatement permits needed for the destruction of the warehouse.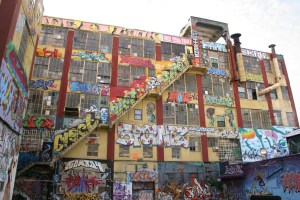 This past weekend, hundreds gathered at the warehouse, rallying for the city to designate the structure a landmark, a move that would have prevented its demolition. Though the landmarking effort looked unlikely to succeed—5Pointz hasn't been around long enough to meet the city's landmarking requirements and moreover, was a constantly evolving canvas rather than a fixed quantity—apparently, the Wolkoffs, who have city-approved plans to build two luxury housing towers on the site, didn't want to take any chances.
Ms. Chances told The Observer that the lawsuit would still move forward despite the buffing, but it's hard to see what, besides damages or the satisfaction of setting legal precedent, the artists stand to gain for their efforts at this point.
Though the family allowed graffiti artists to use the warehouse as a canvas for the last two decades, relations between the developers and the artists have become fraught as demolition approaches.
"I think what they do is wonderful," Jerry Wolkoff said in an interview yesterday with DNAinfo, who first broke news of the whitewashing this morning. "I think they're misguided in… not allowing me to do what I want on my buildings, but they're going to come back again. I specifically designed the buildings so they can come back."
But the increasingly tenuous threads of goodwill connecting the graffitists and the developers may have finally snapped after last night's surprise whitewashing, which Ms. Chances said took place under a heavy police presence.
"In 10 years from now, when the art form is fully accepted, [they] won't be remembered for any individual real estate property [they] built. [They'll] be remembered for the greatest art murder in history. That will be [their] legacy," 5Pointz curator Jonathan Cohen told DNAinfo this morning.