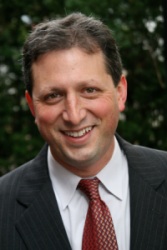 The candidates for City Council speaker will face a key test this weekend when they sit in front of member of the Progressive Caucus for formal candidate interviews.
According to a caucus source, all of the speaker hopefuls  have been invited to meet with the left-leaning group, which is hoping to play an outsize role in the race.
"It's the one planned round of interviews," said the source, who explained that no decision would be made on Sunday, which will be reserved for questions and answers. It was wasn't immediately clear what topics would be addressed, but the caucus has been aggressively pushing a package of rules reforms aimed at limiting the power of the speaker, and has made it clear they expect their candidate to back that agenda.
The interviews, which will take place in Manhattan, are expected to play a key role in the group's vetting process.
"They've talked about these interview being an important piece," he added.
A total of seven council members are actively pursuing the speakership: Manhattan's Melissa Mark-Viverito, Dan Garodnick and Inez Dickens, Queens's Mark Weprin, Brooklyn's Jumaane Williams and the Bronx's Jimmy Vacca and Annabel Palma.
Ms. Mark-Viverito and Mr. Williams are both members of the caucus, and it remains unclear exactly how the group plans to navigate the internal rivalry.
Mr. Williams told Politicker today that he will not be part of the panel questioning other candidates because he is running for the office himself, but declined to comment further.
"Really I think it's best if I don't talk about the internal workings of it," he said.
A spokesman for Ms. Mark-Viverito did not immediately respond to a request for comment.
The members of the caucus have vowed to vote as a bloc and are hoping to be a counterweight to the Democratic county organizations that typically decide the behind-the-scenes race, which will be decided by the incoming members in the new year.
The group's co-chair, Brad Lander, declined to comment though a spokesman.