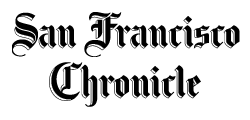 The San Francisco Chronicle is planning to fold its much-loved, stand-alone food section into a lifestyle section, tentatively called "Artisan," The New York Times reports. 

Although the Hearst Corporation-owned newspaper has downsized in recent years, the food section, a Bay Area institution, has been spared the ravages of the media industry.
Not only was the food and wine section located in a separate building with a test kitchen and an "extensive wine cellar," but the newspaper had a garden and honey-producing bees on the rooftop that were used in the test recipes.
But during a meeting this month, Chronicle president Joanne Bradford said that the section was just not "sustainable" (Ms. Bradford obviously meant financially, since the set-up sounds nothing if not sustainable from an environmental perspective).
According to the Times, while there won't be layoffs, they will move out of the building and there will be no more test kitchen.
No word on the fate of the honey bees.