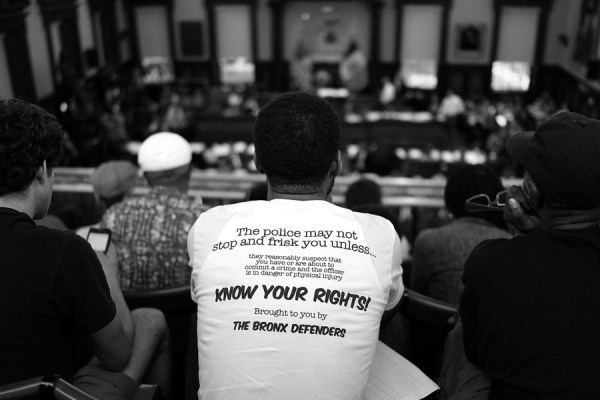 The stop-and-frisk lawsuit Floyd v. City of New York has made something of a civil rights folk hero of Judge Shira Scheindlin, the media-friendly Southern District judge who was removed from the case by an appeals court on Oct. 31.
After the United States Court of Appeals for the Second Circuit ruled that Judge Scheindlin violated the Southern District's related cases rule, which allows judges to pull new cases onto their dockets if they are "related" to cases the judges already have, a pundit army rose to the judge's defense.
But lost in the impassioned rhetoric is the troubling fact that under Judge Scheindlin's watch, millions of dollars in fees and costs have been awarded to a select group of stop-and-frisk lawyers, while next to nothing has gone to the actual plaintiffs. All of this money has come from city coffers—or, better put, its taxpayers.
I spent two years as an assistant corporation counsel in the New York City Law Department. Though I did not work on Floyd, I did appear before Judge Scheindlin twice, in connection with civil rights actions brought against the city, both of which sought money for the plaintiffs, which is standard practice in such suits.
But Floyd, like Daniels v. City of New York, a related case presided over by Judge Scheindlin, has a lot to do with making lawyers richer and very little to do with awarding money to people injured by unconstitutional police practices, which is curious, since the basic purpose of civil rights actions is to compensate the people who were injured—with money.
On Aug. 12, Judge Scheindlin issued a 193-page order that ordered a stop to most of the NYPD's stop-and-frisk practices and required, among other far-reaching remedies, that cops wear cameras. But the four young African-American men on whose behalf the Floyd case was brought—David Floyd, from the Bronx; Lalit Clarkson and Deon Dennis, from Harlem; and David Ourlicht, from Jamaica, Queens—received nothing in Judge Scheindlin's order. No money whatsoever.
Their lawyers signed a document withdrawing their claims for money on March 5, five years after first filing suit and just 13 days before the Floyd trial began. And yet, if the ruling is upheld, the lawyers themselves stand to recover millions in costs and fees.
It wouldn't be the first time that stop-and-frisk lawyers received millions in Judge Scheindlin's courtroom while their clients went home virtually empty-handed. That's also what happened in Daniels, a stop-and-frisk case that alleged that the NYPD was engaging in racial profiling. The case, randomly assigned to Judge Scheindlin after it was filed in 1999, was brought by a long list of lawyers, including partners Jonathan Moore and William Goodman, a former legal director of the Center for Constitutional Rights (CCR). Also on board were staff attorneys from CCR, Robert Van Lierop of Van Lierop & Burns, and Adam Gale and Jennifer Cowan from Debevoise and Plimpton, one of the largest and most profitable law firms in the world.
The Daniels case relied on statistical analyses of stop-and-frisks released by the New York State Attorney General in December 1999, which purportedly revealed that the NYPD's Street Crimes Unit stopped 16 African-Americans for every arrest made. The original study was co-authored by Columbia Law School Professor Jeffrey Fagan.
The plaintiffs in Daniels alleged that they had been stopped and frisked by police officers on the basis of their race and national origin. Daniels dragged on for years. The plaintiffs filed three amended complaints. At their request, discovery (the evidence-gathering phase of litigation) continued through 2003.  In January 2004, Judge Scheindlin approved a settlement between the parties and dismissed the case. It was reopened in September 2004 "for the sole purpose of awarding attorneys' fees."
On July 17, 2005, Judge Scheindlin approved an agreement that awarded more than $3.5 million in fees and costs to the lawyers and relative pennies to the plaintiffs. CCR took $707,454 in attorneys' fees and costs. Moore & Goodman received $925,258, Van Lierop, $132,968, and Debevoise, $1,759,038. By contrast, the 10 named plaintiffs in Daniels received a total of $167,500, less than a tenth of what Debevoise alone took home.
When contacted for comment, Messrs. Goodman and Moore (a lead attorney in an unrelated case in which I represented the city) defended the lawyers' haul, highlighting that the city agreed to it and that a magistrate judge endorsed it. Mr. Goodman also characterized Daniels as "an achievement." Attorneys for Debevoise, which recovered the lion's share, were unavailable for comment.
But why didn't Judge Scheindlin try to do better for the plaintiffs? As a district judge, Ms. Scheindlin is vested with the power to review settlements for fairness. The best-known instance of this is Southern District Judge Jed Rakoff's rejecting the Securities and Exchange Commission's settlement with Citigroup because it did not force Citigroup to admit wrongdoing.
Like Judge Rakoff, Judge Scheindlin had the opportunity, if not the duty, to ensure that the settlement reached in Daniels was fair, or at least ensure that the plaintiffs got more money than Debevoise. (Two-thirds for the client is a rule of thumb in civil cases, but civil rights cases offer full fee recovery for attorneys if their clients are deemed prevailing, regardless of how much or how little the clients get. Whether the plaintiffs in Daniels prevailed is unclear.)
Why didn't Judge Scheindlin raise a red flag about Debevoise, which collected more than $675 million worldwide in 2012, recovering such an extraordinary amount of attorneys' fees in a civil rights case? Nothing in the Daniels record explains why the settlement was so lawyer-friendly or why it was rubberstamped by Judge Scheindlin. She did not respond to a request for comment on this story.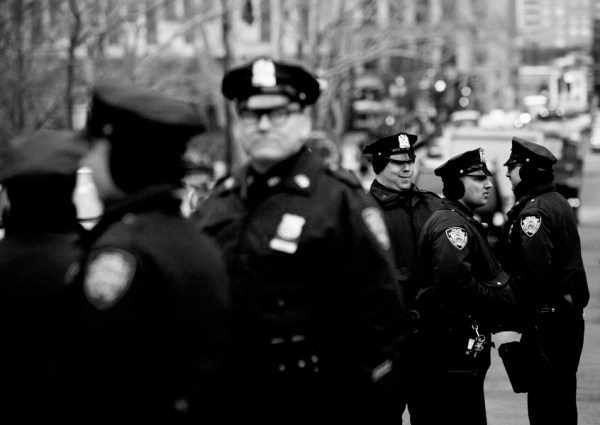 ***
Since it didn't end stop-and-frisk, the net effect of Daniels was paving the way for Floyd, another costly lawsuit that appears to be heading in much the same way, compensation-wise.
As a result of Daniels, NYPD officers were subsequently required to complete a written form each time they conducted a stop-and-frisk (known as UF-250 reports). The NYPD was required to compile a database of all the UF-250s, then turn over the database contents to the plaintiffs' counsel.
Setting aside whether making police officers complete paperwork following a stop-and-frisk has any actual impact on the constitutionality of already completed stop-and-frisks, the settlement made no sense.
It required the city to compile and hand over data to private lawyers who were appointed quasi-public monitors of the NYPD, despite their financial interest in uncovering violations. What a surprise, then, that some of the very lawyers involved in Daniels used that data to build another stop-and-frisk case against the city in 2008, just one month after a 2007 hearing in which Judge Scheindlin urged them to do so.
Floyd was Daniels's sequel. Mr. Moore, now with the firm of Beldock Levine & Hoffman, was once again on board as plaintiffs' counsel. Also representing plaintiffs were CCR attorneys, along with seven lawyers from Covington & Burling, another of the biggest and richest firms in the world. (Covington had gross revenues in 2012 of $650 million.)
The plaintiffs' lawyers retained Professor Fagan as a testifying expert. He prepared numerous documents on the plaintiffs' behalf. He earned $350 per hour, authoring multiple hundred-page reports of statistical analysis of the very data Daniels granted plaintiffs' counsel access to. Mr. Fagan's work appears to have lasted years.
Floyd sounded a lot like Daniels and alleged that the NYPD engaged in stop-and-frisk practices that racially profiled black and Hispanic men. At first, the Floyd case sought both injunctive relief (an order that the city "stop" doing something related to stop-and-frisk) and individual damages (money for the plaintiffs).
One of the lead plaintiffs was David Floyd, an African-American, 28-year-old freelance film and video editor who lived in the Bronx at the time and was subject to two separate stop-and-frisk incidents. On April 20, 2007, after being followed by NYPD officers riding in a van, Mr. Floyd was allegedly surrounded and questioned about where he was going, what he was doing and whether he had identification or any weapons on him.
Mr. Floyd explained that he was just walking home and handed over his driver's license, explaining that he had no weapons on him. Nevertheless, one of the officers who stopped Mr. Floyd searched under his shirt and placed his hands in Mr. Floyd's pants pockets. The following February, Mr. Floyd was again stopped, questioned and frisked by NYPD officers after leaving his Bronx home. He had run into an acquaintance who rented an apartment from Mr. Floyd's godmother.
The tenant was locked out, so Mr. Floyd retrieved the spare keys from his godmother's apartment. In the midst of trying one key after another at the tenant's door, Mr. Floyd and the tenant were surrounded by three police officers who asked them what they were doing and then ordered them up against a wall. Again, Mr. Floyd's pockets were searched. Again, he produced his driver's license. Again, Mr. Floyd explained that he was doing nothing wrong.
Just as in Daniels, the Floyd plaintiffs won class certification, a significant victory enlarging the scope of any potential settlement. Yet on March 8, the plaintiffs withdrew their individual damage claims without explanation, so that the very people bringing the lawsuit would never see any money from it. None of the documents on the case docket gives any explanation as to why.
Mr. Floyd abandoned his claim that "[he] suffered, and will continue to suffer, physical, mental and emotional pain and suffering, mental anguish, embarrassment and humiliation." He also cast away his claims that the officers who stopped and searched him committed acts that were "intentional, wanton, malicious, reckless and oppressive," which, if proven, would have entitled Mr. Floyd to punitive damages. Plaintiffs Lalit Clarkson, Deon Dennis and David Ourlicht did the same.
A call placed to Darius Charney, lead attorney in Floyd, was not returned. Mr. Moore confirmed that the plaintiffs each agreed to waive their damage claims but did not specify why they had done so in this instance. When asked why the damages were removed from the case, Mr. Goodman explained that most stop-and-frisk cases focus on injunctive and prospective relief, as opposed to any particular plaintiff's injuries.
However, for five years, until they dropped their claims for money damages on the eve of trial, the Floyd plaintiffs expressly sought "compensatory and punitive damages for themselves," in other words, money. Why wouldn't they? Civil rights action can and does involve claims for both money and injunctions. The two are not mutually exclusive.
But here's what happened when the Floyd lawyers stripped the case down to a request for an injunction, with no damages. There were two significant procedural consequences: If plaintiffs won an injunction, their lawyers would still have a right to ask for fees. Second, without damages, the matter would no longer be tried before a jury. Instead, the entire trial would be decided by Judge Scheindlin, whose position on stop-and-frisk was well known.
And so, the lawyers won again. But their clients went home empty-handed.
***
Still, this is the lawsuit that every progressive is rallying around, and, if Judge Scheindlin's August order is upheld, the city's police practices may change for the better, and the individuals who live in the neighborhoods targeted by stop-and-frisk may feel more at home and more at peace as opposed to feeling under constant police siege.
Mayor Michael Bloomberg is on the job until January, when Bill De Blasio takes office.  The clock is ticking, and under Mr. Bloomberg's direction, the city is still fighting to undo all of Judge Scheindlin's Floyd decisions. Before he won the mayoral election, Mr. De Blasio claimed that he would direct the city's lawyers to forego their appeal of Judge Scheindlin's August decision.
Mr. De Blasio likely wants to drop the appeal, because he likes Judge Scheindlin's ruling. But if he lets the ruling stand, the plaintiffs will get squat, and the lawyers, by virtue of their win before Judge Scheindlin, will be eligible to recoup millions in fees. Why would the mayor of New York endorse that kind of frisking?
__________
Katherine Macfarlane is a teaching fellow and assistant professor of professional practice at LSU Law Center in Baton Rouge, La. Follow her on Twitter: @TheOtherJaneDoe.